---
2014: Escape Pod: July 2nd
—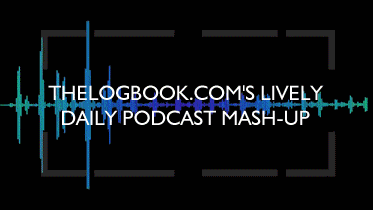 Right-click here to download it to your infernal newfangled noise-emitting gadgetry
RSS Feed | Escape Pod Archives | Want to sponsor the Escape Pod?

Comments or suggestions on the Escape Pod? Let us know in the forums, or via Facebook or Twitter. Like the Escape Pod? We recommend: You Don't Know Flack / Atari 2600 Game-By-Game / The Retroist / SciFiFX
---
2013: Pluto's fourth and fifth moons named
—

Two tiny, recently-discovered satellites of dwarf planet Pluto have new named ratified by the International Astronomical Union; P4 is renamed
Kerberos
and P5 is renamed
Styx
. The names - related to the "underworld" theme that has governed the naming of Pluto and its moons to date - overlooks a popular online vote that suggested one of the moons should be named Vulcan, after Mr. Spock's home planet in Star Trek. Kerberos, discoverd in 2011, is believed to be approximately 20 miles in diameter and orbits Pluto at a distance of roughly 37,000 miles. Styx, first sighted in 2012, is even smaller, with an estimated diameter of 15 miles, orbiting only 1,200 miles from Pluto, making it the innermost satellite (a distinction previously held by Pluto's near-twin, Charon). NASA's New Horizons spacecraft will have the opportunity to see the new moons up close when it does a flyby of Pluto in 2015.
---
2012: Star Trek: The Motion Picture soundtrack
—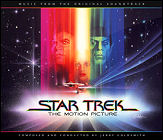 Soundtrack specialty label La-La Land Records releases a long-awaited 3-CD set featuring - for the first time - the entirety of Jerry Goldsmith's soundtrack from
Star Trek: The Motion Picture
. Including spin-off singles (such as Shaun Cassidy's infamous vocal version of the Ilia theme), unused music from an early draft of the score, and extensive liner notes, half of the set's limited print run of 10,000 copies sells out within days, forcing the label to ask customers to wait for the rest of the copies to arrive at their warehouse.
More about Star Trek soundtracks in Music Reviews
---
2004: James Doohan diagnosed with Alzheimer's
—

Best known to Star Trek fans around the world as the original Enterprise's tireless chief engineer, actor
James Doohan
and his family reveal that the actor is suffering from the early stages of Alzheimer's Disease. In an interview given to British satellite channel Sky News, Doohan's wife says that thus far, the problem has only manifested itself as a frustrating loss for words. Doohan, now 84 years old, is due to receive a star on the Hollywood Walk of Fame, and plans to make one final convention appearance in late August alongside a rare reunion of the entire original surviving cast of Star Trek at an event titled "Beam Me Up, Scotty...One Last Time".
---
1999: Stargate SG-1: Seth
—

Pay cable channel Showtime premieres the
45th episode of Stargate SG-1
.
More about Stargate SG-1 in the LogBook
---
1985: Giotto comet chaser launched
—

The European Space Agency launches the unmanned
Giotto
space probe, designed to rendezvous with and observe Halley's Comet during the comet's pass through the inner solar system in 1986. The first-ever ESA mission aiming for a target beyond Earth orbit, Giotto is based loosely on the design of ESA's GEOS satellites, with thick aluminum and Kevlar shielding to help the probe survive potential impacts with cometary matter as it closes in on Halley's nucleus. Giotto is the first spacecraft ever to use Earth itself for a gravity assist maneuver (which later becomes standard practice with such space vehicles as Galileo, Messenger and Juno). It will go on to become the first vehicle to visit a comet.
---
1982: Jungle King
—
Japanese arcade game manufacturer Taito introduces its latest game,
Jungle King
, though the game will be known by that name for all of
three months
. A sampled "Tarzan yell" draws the legal wrath of the Edgar Rice Burroughs estate, and Taito rushes to replace the loincloth-clad player character with a more covered-up, pith-helmeted explorer, retitling the game
Jungle Hunt
in the process.
More about Jungle King / Jungle Hunt in Phosphor Dot Fossils
---
1975: Survivors: Revenge
—

The 11th episode of Terry Nation's post-apocalyptic series
Survivors
,
Revenge
premieres on the BBC.
More about Survivors in the LogBook
---
1966: Doctor Who: The War Machines, Part 2
—

The
124th episode of Doctor Who
airs on the BBC. This is the first complete story to take place in modern day England since
An Unearthly Child
.
More about Doctor Who in the LogBook
Order VWORP!1 from theLogBook.com Media
---
1965: TIROS-10
—

NASA and the United States Weather Bureau launch the tenth and final experimental TIROS weather satellite,
TIROS-10.
Continuing to test technological upgrades for a fully-functional weather satellite fleet, TIROS-10 also provides additional coverage during hurricane seasons, and remains operational for exactly two years, at which point NASA begins a planned shutdown and phase-out of the experimental TIROS satellites in favor of the Nimbus and ESSA weather satellites.
To look up events on a specific date, select the appropriate month and day and leave the year blank. To look up events in a specific month or year, select the month or year and leave all other fields blank. Play around with it, it's actually pretty cool.