---
2015: Star Trek Continues: The White Iris
—

The fourth full-length Star Trek Continues webisode, The White Iris
, debuts on YouTube. Guest stars include Colin Baker (Doctor Who) and Adrienne Wilkinson (Xena: Warrior Princess), and the story refers back to the events of numerous episodes of the original Star Trek.
More about Star Trek Continues in the LogBook
---
2014: Escape Pod: May 30th
—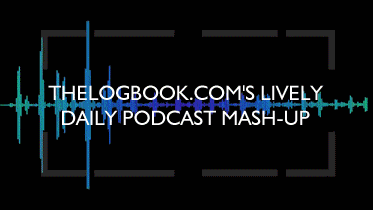 Right-click here to download it to your infernal newfangled noise-emitting gadgetry
RSS Feed | Escape Pod Archives | Want to sponsor the Escape Pod?

Comments or suggestions on the Escape Pod? Let us know in the forums, or via Facebook or Twitter. Like the Escape Pod? We recommend: You Don't Know Flack / Atari 2600 Game-By-Game / The Retroist / SciFiFX
---
2008: Battlestar Galactica: Sine Qua Non
—

Sci-Fi Channel airs the
61st episode of Ronald D. Moore's re-imagining of Battlestar Galactica
.
Richard Hatch and Mark Sheppard guest star.
More about Battlestar Galactica in the LogBook
---
1994: Star Trek: DS9: Tribunal
—

The week-long national syndication window opens for
the 44th episode of Star Trek: Deep Space Nine
.
More about Star Trek: Deep Space Nine in the LogBook
---
1983: Enduro
—
Activision releases the
Enduro
cartridge for the Atari 2600 home video game system. Competing directly with Atari's home version of the coin-op racing game
Pole Position, Enduro
features night driving, different surface reactions (driving on ice), and numerous changes of scenery.
More about Atari 2600 in Phosphor Dot Fossils
---
1980: Peter Gabriel: Peter Gabriel
—

Peter Gabriel's third self-titled solo album
is released by Charisma Records (and, in the United States, by Mercury). The album reunites Gabriel with former Genesis bandmate Phil Collins, and features his earliest collaborations with Kate Bush; the single "Games Without Frontiers" becomes a hit in Europe.
More about Peter Gabriel in Music Reviews
---
1971: Mariner 9 launched
—

NASA and JPL launch
Mariner 9
, the only surviving specimen of two identical "Mars '71" orbiters designed to visit Mars (Mariner 8 has already been launched and then lost in a launch accident). After nearly six months of travel, Mariner 9 will take up permanent residence around the red planet.
---
1970: Doctor Who: Inferno, Part 4
—

The
275th episode of Doctor Who
airs on BBC1. Most of the regular and recurring cast members double as "fascist alternate universe" versions of themselves; Olaf Pooley and Christopher Benjamin guest star.
More about Doctor Who in the LogBook
Order VWORP!1 from theLogBook.com Media
---
1964: Doctor Who: The Warriors Of Death
—

The 28th episode of
Doctor Who
airs on the BBC. This is part two of the story now collectively known as
The Aztecs
.
More about Doctor Who in the LogBook
Order VWORP!1 from theLogBook.com Media
To look up events on a specific date, select the appropriate month and day and leave the year blank. To look up events in a specific month or year, select the month or year and leave all other fields blank. Play around with it, it's actually pretty cool.