---
2014: Escape Pod: August 27th
—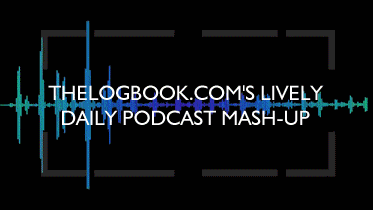 Right-click here to download it to your infernal newfangled noise-emitting gadgetry
RSS Feed | Escape Pod Archives | Want to sponsor the Escape Pod?

Comments or suggestions on the Escape Pod? Let us know in the forums, or via Facebook or Twitter. Like the Escape Pod? We recommend: You Don't Know Flack / Atari 2600 Game-By-Game / The Retroist / SciFiFX
---
2011: Doctor Who: Let's Kill Hitler
—

The 780th episode of Doctor Who
(the 82nd since the series' revival) airs on BBC1. Alex Kingston guest stars.
More about Doctor Who in the LogBook
Order VWORP!1 from theLogBook.com Media
---
2004: Stargate Atlantis: Underground
—

Sci-Fi Channel airs
the seventh episode of Stargate Atlantis
.
Colm Meaney (Star Trek: Deep Space Nine) guest stars.
More about Stargate Atlantis in theLogBook
---
2001: Mario Kart: Super Circuit
—
Nintendo releases
Mario Kart: Super Circuit
for the Game Boy Advance in North America (the game had already been released in Japan a month earlier. The game is essentially a Game Boy Advance port of the smash hit SNES game
Super Mario Kart.
More about Mario Kart: Super Circuit in Phosphor Dot Fossils
---
1999: Stargate SG-1: Forever In A Day
—

Pay cable channel Showtime premieres the
53rd episode of Stargate SG-1
.
Erick Avari guest stars.
More about Stargate SG-1 in the LogBook
---
1985: STS-51I
—

Space Shuttle Discovery
lifts off on a mission to deliver three communications satellites to orbit. The triple payload includes SYNCOM IV-4, the Australian AUSSAT-1 satellite, and American Satellite Company's ASC-1. Discovery is manned on this mission by Commander Joe Engle, Pilot Richard Covey, and mission specialists James van Hoften, John Lounge and William Fisher. The mission lasts one week, and Discovery is able to return home a day early after achieving mission objectives ahead of time.
---
1982: Donkey Kong goes small
—
Coleco releases the LED matrix-driven tabletop version of
Donkey Kong
in a colorful case with arcade artwork. The game play and graphics are somewhat lacking, but the mini-arcade games tend to sell well since they don't require connection to the family TV.
More about tabletop mini-arcades in Phosphor Dot Fossils
---
1979: Discovery under construction
—

With NASA anticipating ramping up its launch schedule to more than one shuttle flight per month to meet demand for the vehicle's unique satellite deployment and retrieval capabilities, construction begins on the third orbiter intended for spaceflight,
Space Shuttle Discovery
. Construction and checking of the third shuttle takes almost exactly four years, with Discovery's first liftoff about a year later.
---
1962: Mariner 2 launched
—

NASA launches its first interplanetary spacecraft, the unmanned space probe
Mariner 2
, en route to Venus. During its three-month trip from Earth to Venus, Mariner 2 takes measurements of solar wind, charged particles, and an experiment is included to measure the amount of dust and micrometeoroids between the two planets. The probe briefly loses attitude control several times in flight, but regains proper orientation in each instance.
To look up events on a specific date, select the appropriate month and day and leave the year blank. To look up events in a specific month or year, select the month or year and leave all other fields blank. Play around with it, it's actually pretty cool.