---
2014: Escape Pod: December 19th
—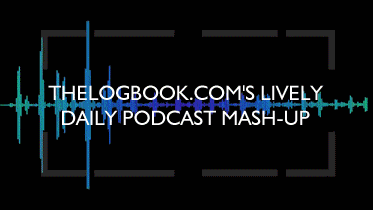 Right-click here to download it to your infernal newfangled noise-emitting gadgetry
RSS Feed | Escape Pod Archives | Want to sponsor the Escape Pod?

Comments or suggestions on the Escape Pod? Let us know in the forums, or via Facebook or Twitter. Like the Escape Pod? We recommend: You Don't Know Flack / Atari 2600 Game-By-Game / The Retroist / SciFiFX
---
2012: Soyuz TMA-07M
—

Part of the 34th full-time crew of the
International Space Station
lifts off from Russia's Baikonur Cosmodrome aboard
Soyuz TMA-07M.
Roman Romanenko, Chris Hadfield and Thomas Marshburn take up residence on the ISS for 145 days, becoming part of the Expedition 34/35 crews. All three return to Earth in May 2013 aboard the same vehicle, with Hadfield becoming an internet sensation at the end of the mission with a cover of David Bowie's "A Space Oddity" recorded aboard the station.
---
2011: Doctor Who Series 6 soundtrack
—

Silva Screen Records releases a 2-CD set of Murray Gold's
soundtrack music from the 2011 season of Doctor Who
. Music from all 13 episodes of the sixth season of the revived series is included.
More about Doctor Who soundtracks in Music Reviews
---
1999: STS-103: return to Hubble
—

Space Shuttle Discovery
lifts off on an eight-day mission to retrieve, service and redeploy the Hubble Space Telescope. This routine planned upgrade for Hubble sees the shuttle crew swapping out the $2,000,000,000 telescope's CPU, installing a new one with 20 times the processing power of the original, during an eight-hour spacewalk; another eight-hour spacewalk sees crewmembers removing an analog data recorder to replace it with a digital device with greater capacity. Christmas 1999 is spent placing Hubble back into its orbit. Aboard Discovery for her 27th flight are Commander Curtis Brown, Pilot Scott Kelly, and mission specialists Steven Smith, Michael Foale, John Grunsfield, Claude Nicollier and Jean-Francois Clervoy.
---
1995: Nixon soundtrack
—

Hollywood Records releases
John Williams' soundtrack from the movie Nixon
.
More about John Williams in Music Reviews
---
1991: Dark Season: Episode 6
—

The
sixth and final episode of Dark Season
premieres on CBBC (the BBC's children's programming block). This is the first drama series created and written by future Doctor Who showrunner Russell T. Davies, and is one of the earliest acting jobs in Kate Winslet's career. Jacqueline Pearce (Blake's 7) guest stars.
More about Dark Season in the LogBook
---
1989: Red Dwarf: The Last Day
—

The
18th episode of the science fiction comedy Red Dwarf
airs on BBC 2. This concludes Red Dwarf's third season; the series returns in 1991.
More about Red Dwarf in the LogBook
---
1977: Logan's Run: The Judas Goat
—

CBS airs the
ninth episode of the TV adaptation of Logan's Run
. Lance Le Gault and Morgan Woodward guest star.
More about Logan's Run in the LogBook
---
1964: Doctor Who: The Waking Ally
—

The 50th episode of
Doctor Who
airs on the BBC. This is part five of the story now collectively known as
The Dalek Invasion Of Earth
.
More about Doctor Who in the LogBook
Order VWORP!1 from theLogBook.com Media
To look up events on a specific date, select the appropriate month and day and leave the year blank. To look up events in a specific month or year, select the month or year and leave all other fields blank. Play around with it, it's actually pretty cool.