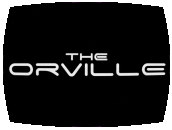 In the wake of the historic battle in which the Krill joined in the defense of Earth against the Kaylons, the Planetary Union is eager to press for full-on peace talks with the Krill, and sends the Orville to a meeting at which Captain Mercer is expected to sign a preliminary document to open negotiations. But upon arriving at the coordinates for the meeting, Mercer finds not just the expected Krill cruiser, but a Krill shuttle which that cruiser then fires upon. Crewed by a Union prisoner of war (who also happens to be an old friend of Malloy), the shuttle crashes into the Orville's shuttle bay and its pilot asks for political asylum. The peace talks are suddenly off unless Mercer hands the former prisoner back to his Krill captors to stand trial – and almost-certain execution – for war crimes. Malloy insists that his old friend can't be guilty of the killing spree of which he is accused, and insists that Mercer can't extradite him. Questions remain about both the pilot and the woman who is with him, who he claims is his now-grown daughter, who was captured with him years ago…and his behavior is odd enough that no one can quite erase any doubts about his innocence.
written by Seth MacFarlane
directed by Rebecca Rodriguez
music by John Debney

Cast: Seth MacFarlane (Captain Ed Mercer), Adrianne Palicki (Commander Kelly Grayson), Penny Johnson Jerald (Dr. Claire Finn), Scott Grimes (Lt. Gordon Malloy), Peter Macon (Lt. Commander Bortus), Jessica Szohr (Lt. Talla Keyali), J Lee (Lt. John LaMarr), Mark Jackson (Isaac), Ted Danson (Admiral Perry), Mackenzie Astin (Orrin Channing), Mike Henry (Dann), Robin Atkin Downes (Krill Officer), John Fleck (Ambassador K.T.Z.), Aily Kei (Leyna Channing), J. Paul Boehmer (Krill), Jim Mahoney (Brosk), Norm MacDonald (Yaphit), Francis Lloyd Corby (Crewman)

Notes: Though his more recent work has been in providing voices for Star Wars animated series such as Clone Wars and Rebels, guest star Robin Atkin Downes may be forever linked to his portrayal of the fandom-polarizing character Byron in the fifth and final season of Babylon 5. Guest stars J. Paul Boehmer and John Fleck are both recurring Star Trek guest stars, especially Fleck, who played the recurring role of the Suliban arch-nemesis Silik in Star Trek: Enterprise.
LogBook entry by Earl Green