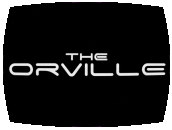 The Orville returns to Moclus for a deflector upgrade, to be overseen by one of the Moclans' most skilled engineers, Locar. He happens to be an old flame of Bortus', but Bortus does his best not to associate with the distinguished guest. As his security liaison and escort aboard the Orville, Lt. Keyali spends the most time with Locar, and is caught off guard when he confesses that he is attracted to her. Since Moclans are (mostly) single-gender, a Moclan attracted to females faces being ostracized from Moclan society. When Locar goes missing after a walk in the environment simulator with Lt. Keyali, she replays the environment simulator records and discovers that he appears to have been murdered – and Bortus' mate, Klyden, is the prime suspect. Klyden admits to confronting Locar about what Moclan society perceives as his perversity, but denies killing him. Keyali realizes quickly that, with Locar's engineering genius, what seems like an open-and-shut murder case may be something much more complex…and perhaps not a murder at all.
written by David A. Goodman
directed by Seth MacFarlane
music by Andrew Cottee

Cast: Seth MacFarlane (Captain Ed Mercer), Adrianne Palicki (Commander Kelly Grayson), Penny Johnson Jerald (Dr. Claire Finn), Scott Grimes (Lt. Gordon Malloy), Peter Macon (Lt. Commander Bortus), Jessica Szohr (Lt. Talla Keyali), J Lee (Lt. John LaMarr), Mark Jackson (Isaac), Chad L. Coleman (Klyden), Mike Henry (Dann), Chris Johnson (Cassius), Kevin Daniels (Locar), Wren T. Brown (Captain Rechik), Norm MacDonald (Yaphit), Blesson Yates (Topa), Kyra Santoro (Ensign Turco), Chase Brosamle (Newsie), Rachael MacFarlane (Computer Voice), Vivienne Rutherford (Little Girl), Yvette Tucker (Window Dancer #1), Steve Hanneman (Window Dancer #2), Bruce Willis (Groogen)

Notes: Wren T. Brown is a two-time Star Trek veteran, having appeared in the Next Generation episode Manhunt (1989) and the Voyager episode Prophecy (2001). Kevin Daniels has appeared on Buffy The Vampire Slayer, Charmed, and Smallville. Bruce Willis' guest voice role was neither credited on-screen nor featured in advance publicity.
LogBook entry by Earl Green