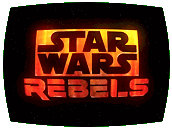 As the Ghost crew continues searching for a base for the Rebellion, the Inquisitors keep pursuing Kanan and Ezra, to the point that Kanan believes their presence is endangering the rest of the Rebellion. They seek Ahsoka's advice, but she has none – at time like these, she would always turn to Master Yoda. With Ahsoka in tow, Kanan and Ezra return to Lothal and reveal the hidden Jedi temple there, where Kanan hopes to seek Yoda's counsel. Instead, Kanan receives a dire warning that he will fail to protect Ezra, and Ezra will turn to the dark side. Ezra sees Yoda, while Ahsoka sees a vision of Anakin, berating her for failing to be at his side when he needed her most. And during all of these Force visions, the Inquisitors are once again close by…
written by Henry Gilroy
directed by Saul Ruiz
music by Kevin Kiner
based on original themes and music by John Williams

Cast: Taylor Gray (Ezra Bridger), Freddie Prinze Jr. (Kanan Jarrus), Vanessa Marshall (Hera), Tiya Sircar (Sabine), Steve Blum (Zeb Orrelios), Ashley Eckstein (Ahsoka Tano), Matt Lanier (Anakin Skywalker), James Earl Jones (Darth Vader), Philip Anthony Rodriguez (Fifth Brother), Jason Isaacs (Sentinel), Sarah Michelle Gellar (Seventh Sister), Frank Oz (Yoda)

Notes: The powerful Force user known only as the Grand Inquisitor was previously a Jedi Knight. This is Anakin's first appearance since the Clone Wars series finale; the Lothal Jedi temple was previously visited by Kanan and Ezra in season one's Path Of The Jedi.
LogBook entry by Earl Green