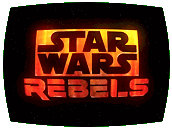 The reconstituted Phoenix Squadron attempts to run an Imperial blockade to take much-needed food and supplies to an isolated Rebel enclave, only to be forced into retreat. Hera is sent to follow up on rumors of a legendary engineer who has built a fighter better and faster than anything in the Imperial fleet. The rumor turns out to be true, but the prototype B-Wing still needs work…and the work to bring it up to speed must be done fast, because the blockaded Rebel planet still needs help.
written by Steven Melching
directed by Dave Filoni and Sergio Paez
music by Kevin Kiner
based on original themes and music by John Williams

Cast: Taylor Gray (Ezra Bridger), Freddie Prinze Jr. (Kanan Jarrus), Vanessa Marshall (Hera), Tiya Sircar (Sabine), Steve Blum (Zeb / Phoenix Leader / Blockade Runner Captain), David Oyelowo (Agent Kallus), Keone Young (Commander Sato), Dave Filoni (Phoenix 2), Dee Bradley Baker (Rex / Phoenix 3), Corey Burton (Quarrie / Eesh Fahm / Imperial Officer)

Notes: This is the origin story of the B-Wing fighter seen in Return Of The Jedi, though its focused-energy weapon seen here is nowhere in evidence in that movie, probably relegated only to luxury models with a sunroof and a decent sound system.
LogBook entry by Earl Green