Seven years ago, this klutzy kitten wandered into the yard, and to the amazement of all involved, Xena didn't chase him away.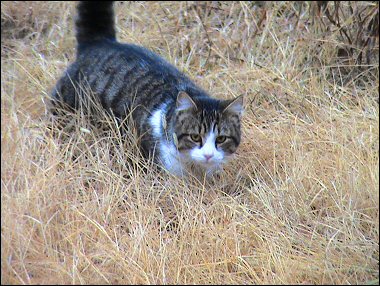 Later that day, completely unrelated to the arrival of the cat, terrible things happened. We had a vacancy. Obi braved the skeptical black cat and stepped into the breach.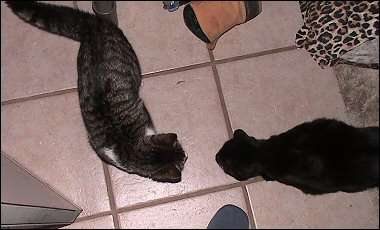 He finally decided to crash on the couch…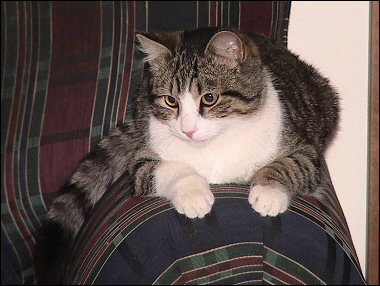 …and he's still there now.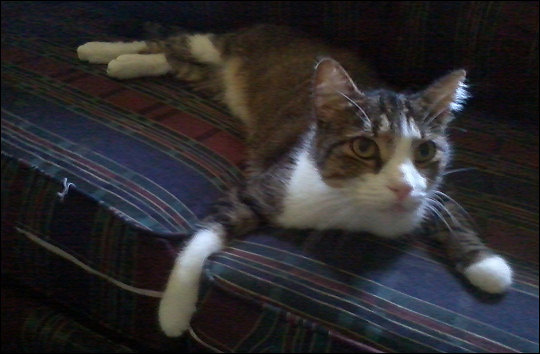 He's made a few friends along the way…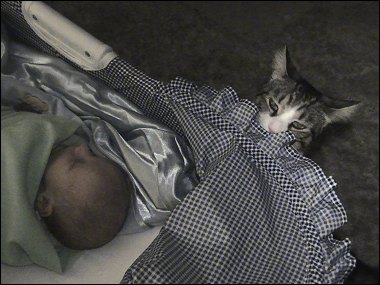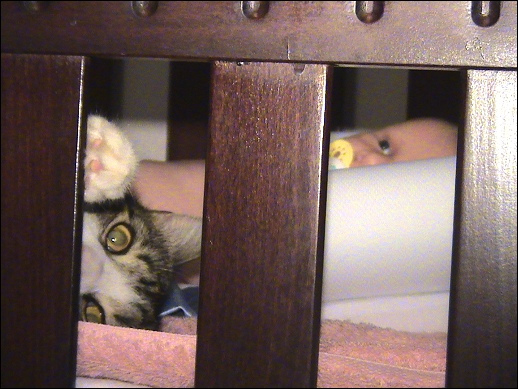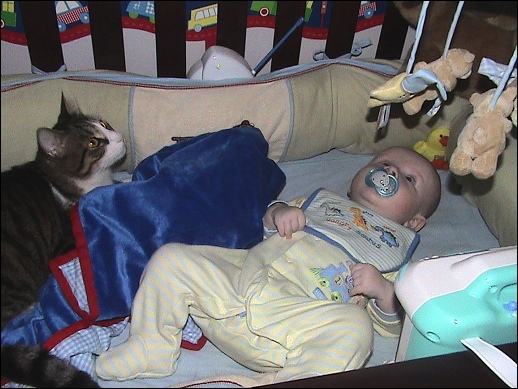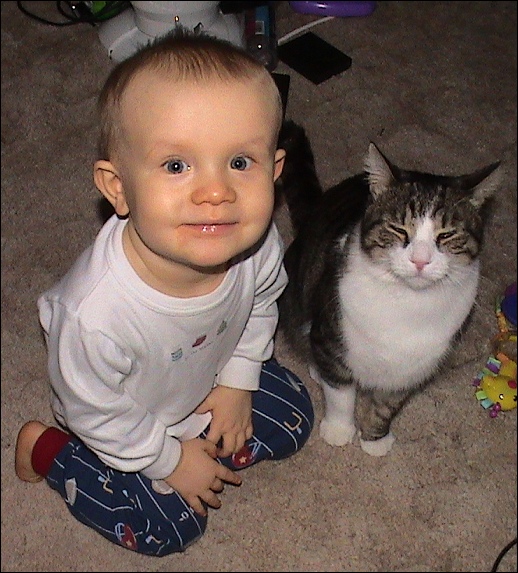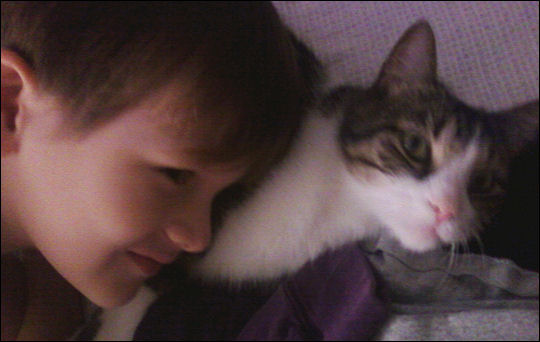 Every day has been an Obi day since then.