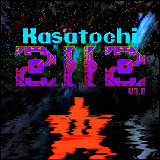 Ever since I did the first "full album" cover a while back, I was getting requests to make this the next one. It took a bit of work to find halfway decent MIDIs of everything, and a bit of finessing from there.
01 – 2112
02 – A Passage To Bangkok
03 – The Twilight Zone
04 – Lessons
05 – Tears
06 – Something For Nothing
But… you already know the track list for this album, right?
The 2112 suite is one solid track (an effort that really stretched the tolerance of the program I use to do this stuff, by the way – if you're wondering what was up with the album-ending one-two-three punch of long-ass prog rock on the previous download, it was because I was figuring out how to get the program to… well… not crash). I know there are names and "in/out times" for various bits of it. I grew up knowing it as "side one", which probably gives away my age right there. 😆
Some of the MIDIs were shorter than the album running times; I really didn't find this that distracting when listening back to it all. Your mileage may vary.
Go now to the dedicated Kasatochi page and get something for nothing.
Coming soon: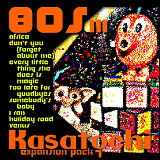 …to be followed by another "full album" cover that I've been trying to get right for a long time, accompanied by the best Kasatochi album cover ever. (It's actually been on display in the forum for some time, if you know where to find the Kasatochi thread.)