My dad used to have a saying: "Go with what ya got." Make do with what you already have and be grateful that you already have it, in other words – or at least I think that's what he was saying. (Knowing my dad, this may have been a downmarket version of "love the one you're with.") I've always taken it to mean "make do and be grateful" though.
Anyway, the Mrs. informed me that we needed to put some sort of cover on the living room sofa, maybe a sheet or something like that, because Little E has been losing things in between the couch cushions at a pace that we can barely keep up with. He'll also occasionally have a snack there while watching cartoons and get crumbs all over the place. "We need something on the couch," she said. "I don't have a slipcover, so just use whatever we have," she said.
Go with what ya got.
BEFORE: a shot of the sofa from an older blog post; the whole thing is covered with more or less this pattern. It is also sometimes covered with floofy cats like this.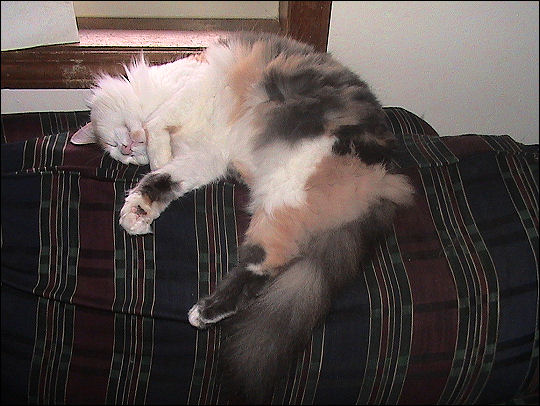 AFTER: vast improvement!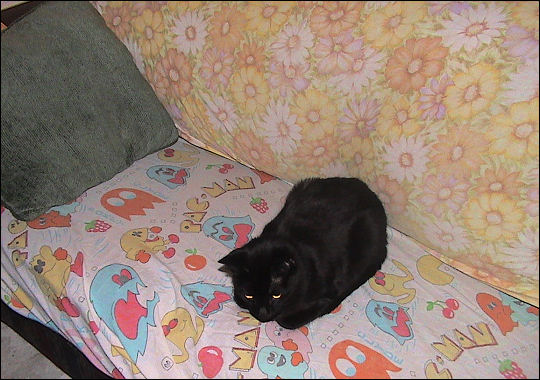 I'll let you guys know if this comes up in court. 😆 Hey, at least Puck approves.