Well, it's pretty easy if you think about it. After all, in Shakespeare's A Midsummer Night's Dream, Oberon has a walking, talking ball of mischief who does his bidding for him, not in a malicious way, but just generally being underfoot.
Hence…meet Oberon and his minion, Puck.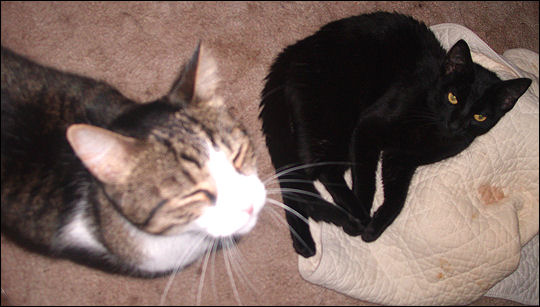 Please refer any questions to Obi.