It's been a heckuva week. One of those weeks where you just want to blow stuff up. What better way to do that… well, legally anyway… than by hitting the arcade?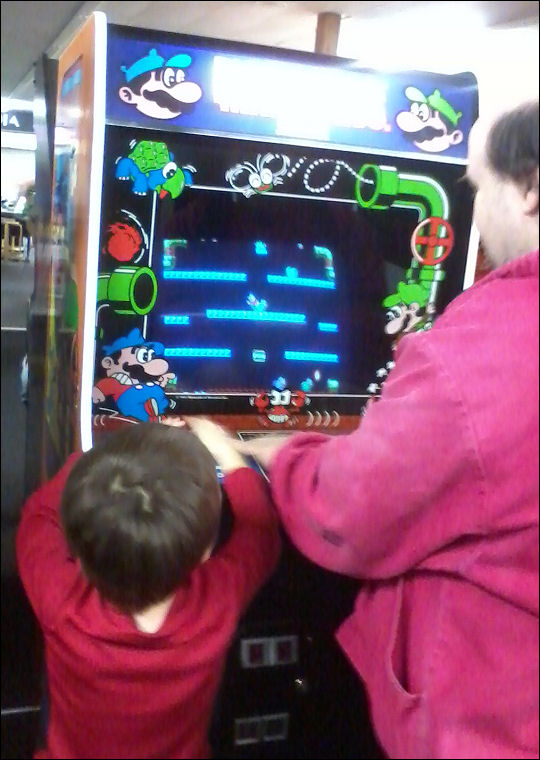 When we last went to Arkadia, they'd only recently opened for business, and on this visit, we discovered that they've added new games…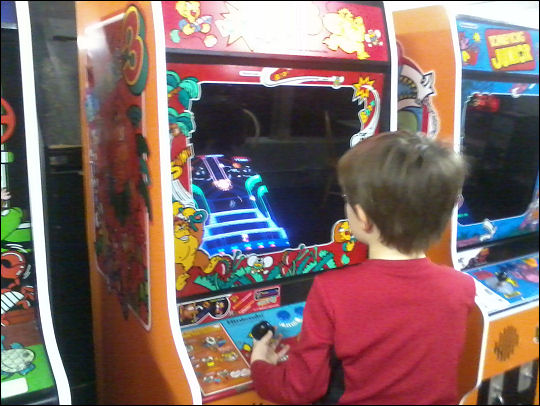 …lots of new games. With the addition of Donkey Kong 3, Mario Bros. and a Nintendo Playchoice-10 upright with Super Mario Bros. installed (as well as Excitebike, Rush'n Attack and a few others), Arkadia pretty much has the Mario saga nailed down. With the exception of the Playchoice cabinet, they're all lined up right inside the front window – you can experience the Donkey Kong/Mario saga in order!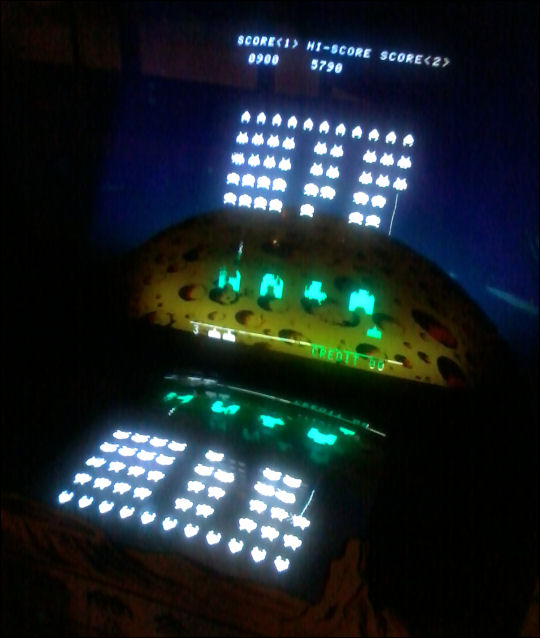 Also added since the last visit: an almost scarily clean 1978 Space Invaders cabinet. None of this "20th anniversary edition" jazz in a brand new cabinet. This is the real deal, color overlays, planet background and all.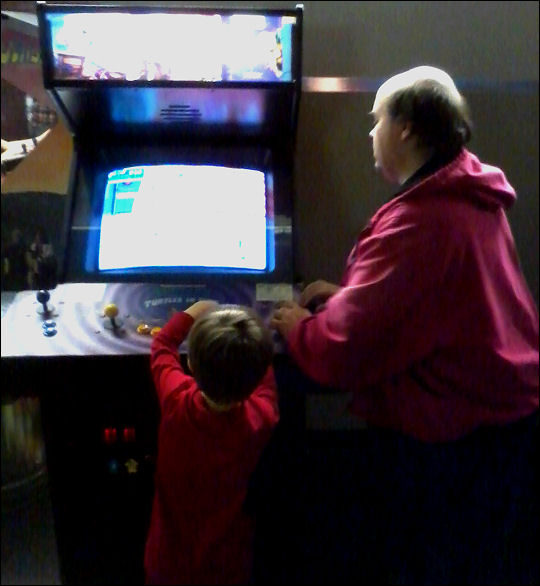 Little E and I took on the Ninja Turtles, and wound up beating the game (through repeated use of the continue feature). No such luck on Spider-Man, though.
A second sit-down area has been added with a real live Intellivision, complete with games.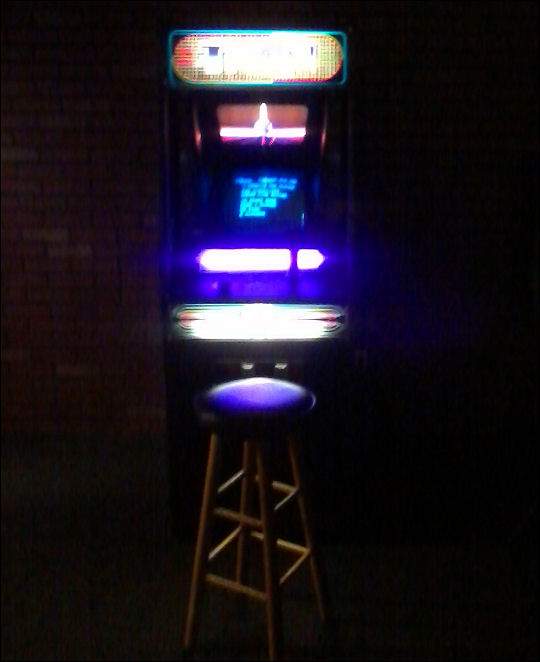 And then there's this dark and beautiful thing over in its own little dark corner.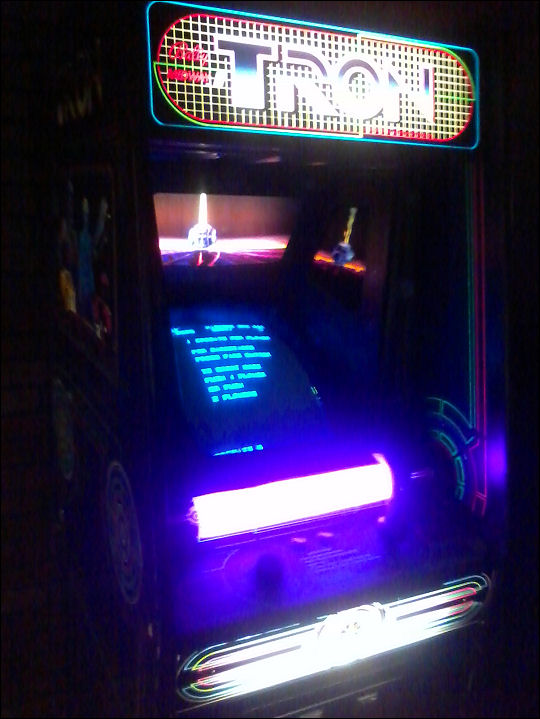 COME TO DADDY. This machine was, understandably, very busy. At one point I was playing it and "Derezzed" came up on the house sound system, and it was like I'd suddenly rolled +20 light cycle mojo. Perfect.

And to top off the night, Little E and I crashed on the sofa in front of the 2600 and I showed him how to find the Easter egg in Yars' Revenge.
Also, Sinistar was working, and I blew up Sinistar twice.
A good time was had by all, give or take a couple of Little E meltdowns regarding… well… something about cat hair, or a piece of skin from his chapped lip, or something… being stuck between his teeth… I think. After getting him calmed down, all was made better by a visit to the (also very frequently occupied) Playchoice-10 for some Super Mario. Stomping on Goombas cures everything.
Even a crappy day.