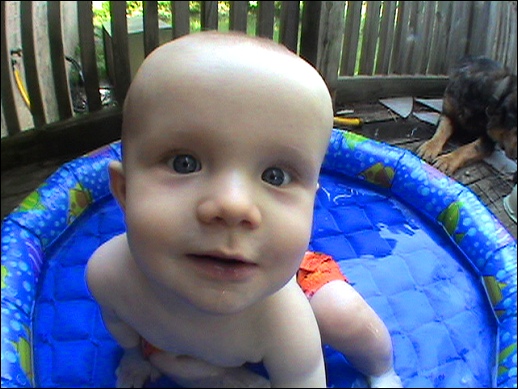 Evan's mommy came home from work with a special treat for him: an inflatible pool! So Evan got to go for his first "swim" today. Xena was on hand to keep an eye on him.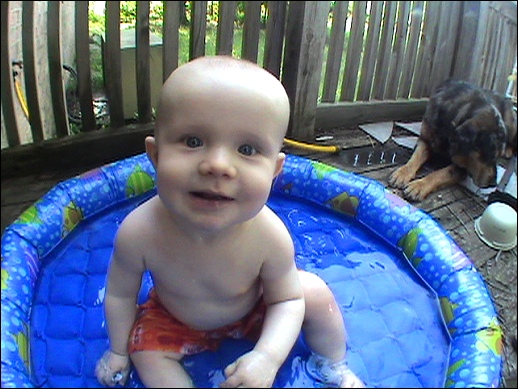 Which is good, because he kept trying to explore beyond his pool!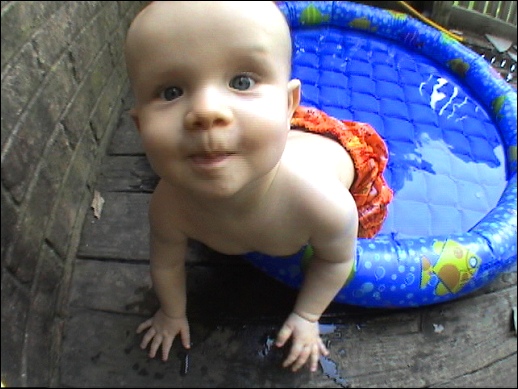 At first Evan didn't know what to make of it all…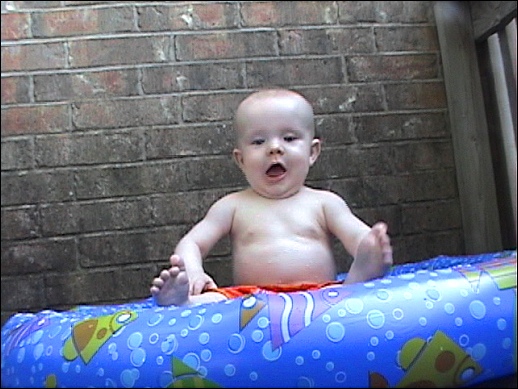 …but he figured it out pretty quickly.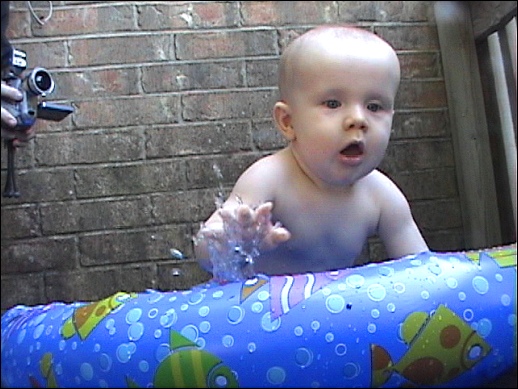 Happy boy.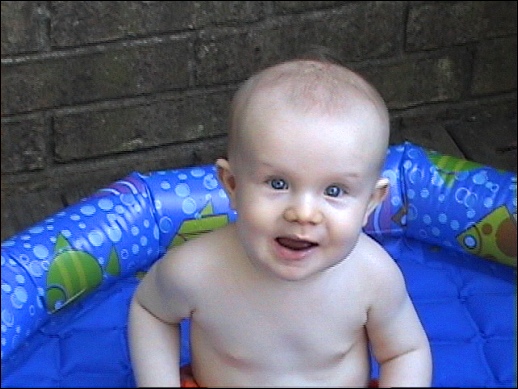 Big splash!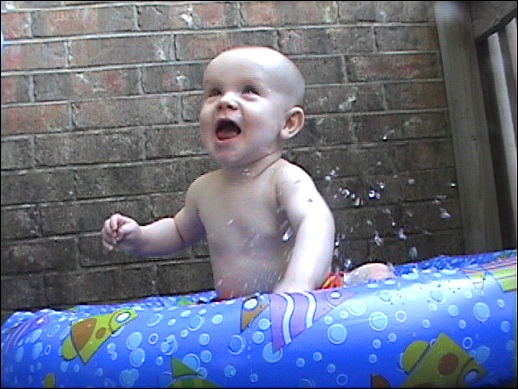 Slightly smaller splash!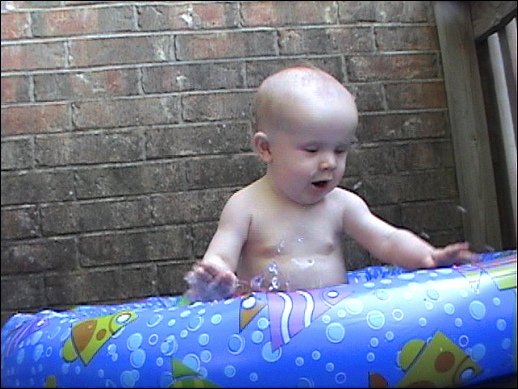 But don't splash the dog!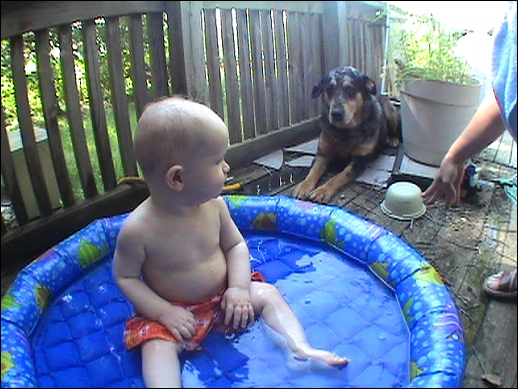 The pool was in a nice shady spot on the back deck…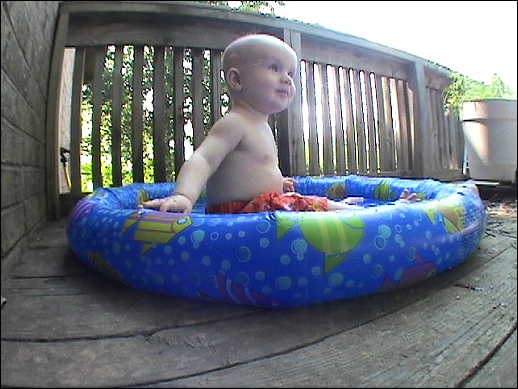 …so something tells me this is going to become a regular thing for the little guy.