OK, having seen the trailer, I feel quite a bit better about this show's potential. I think I recently said that I was worried that it'd be a little too Disney Channel Original Movie for me (a genre I know has a well-deserved and wide audience, but it's just a format I'm not partial to). I stand corrected – from the trailer alone, it looks about fifty times scarier than anything that'd wind up on a children's viewing schedule in this country. (Pics below.)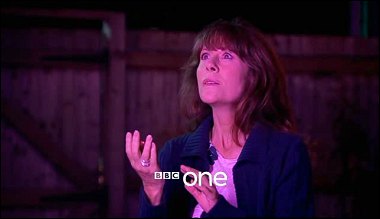 I almost thought the opening scene featured the "fairies" seen recently on Torchwood. 😆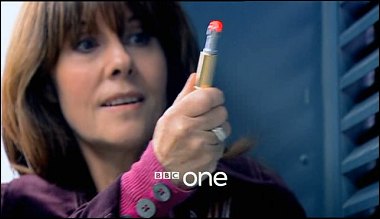 Rumor That I Thought Was Too Silly To Be True #1 confirmed: behold the Sonic Lipstick.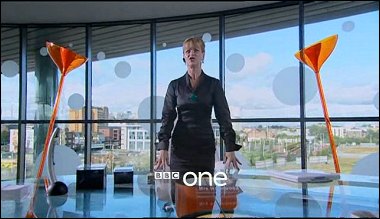 Mrs. Wormwood.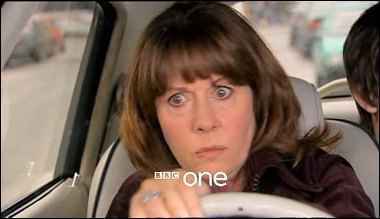 Sarah at the wheel.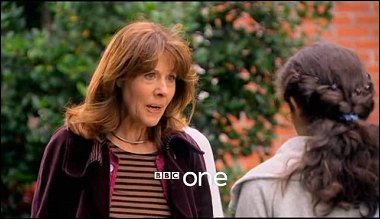 "My life is dangerous." Yeah…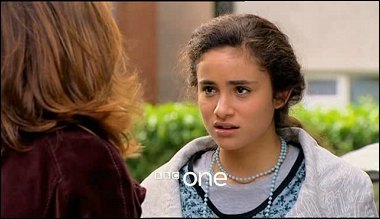 …who do you think she learned that line from, kid?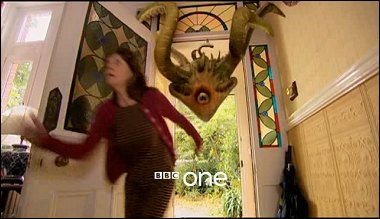 Whoa! I'd run too! Is that the Bane?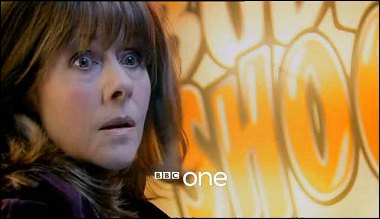 If Billie Piper's extremely lucky, she'll look this good when she's in her late 50s.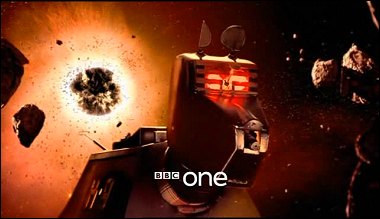 A girl's best friend (cue the K-9 & Company theme). Is it terrible of me to wish that the K-9 animated series might not get off the ground so he could show up as a regular here?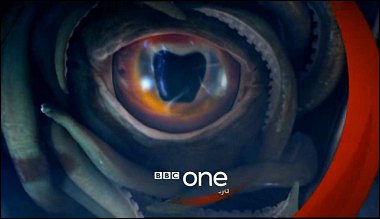 The eye has it.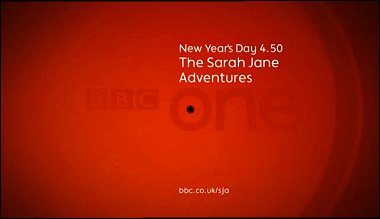 OK, I'm sold. I'll be watching.