Thanks to scans of the (now incredibly rare) 1977 Star Wars Iron-On Transfer book, anyone can now get some inkjet iron-on transfer sheets and make their own brand-new copies of the almost ubiquitous T-shirts that we were all wearing as kids way back when.
Or…you can roll your own. I isolated the "frame" that's common to my favorite designs (I refer to it as the "asymmetrical chrome frame") so anything can be put in the middle. For example: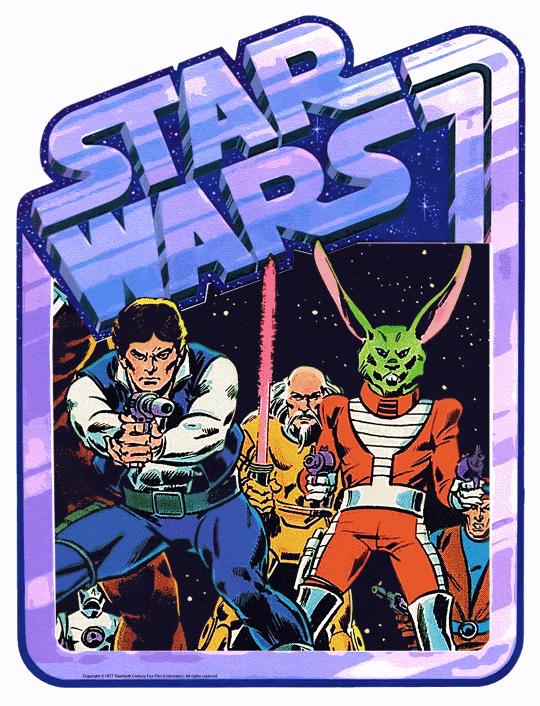 So here is the empty frame. Click on it to see and download the full-resolution PNG file with transparency; simply right-clicking on this will only get you a low-res JPG.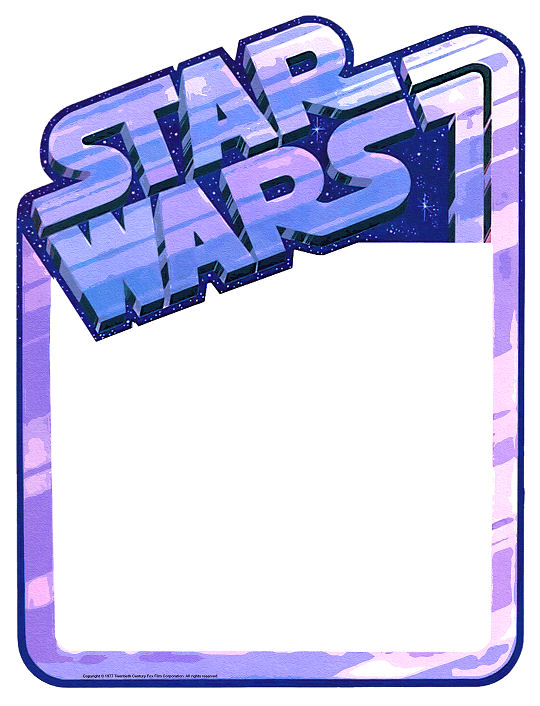 Make a "vintage" T-shirt of any character you like – BB-8, Ahsoka, Qui-Gon, the lady in the Chewie mask, stoned-looking Wicket from the Ewok TV movies, even Bea Arthur or Jefferson Starship from the Star Wars Holiday Special.
Enjoy!