Me and Little E wandered around the house and found lots of things that had their own personal layers of ice.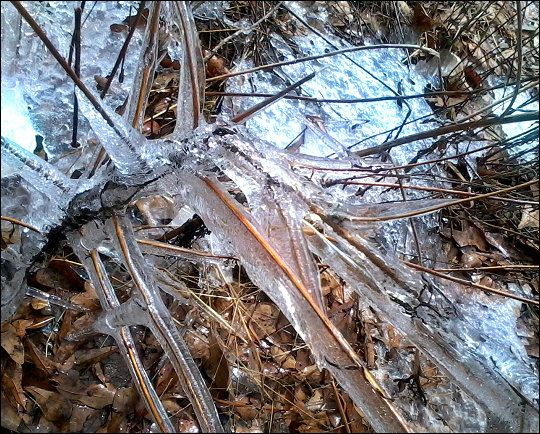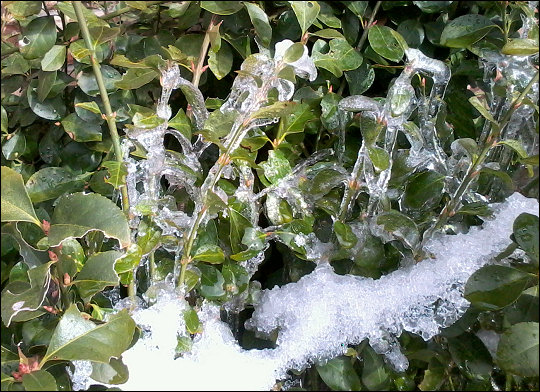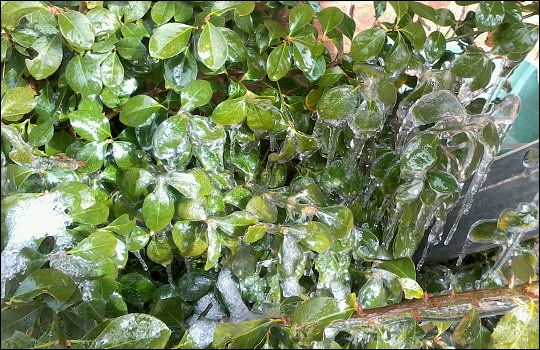 There were a few shots where the camera lens had fogged over, and I thought these might be unrecoverable until I loaded them up and did some sharpening work on them. Here you can see where the snow has melted out from under the ice on the trees, leaving a hollow shell of ice precariously perched on the tree limbs.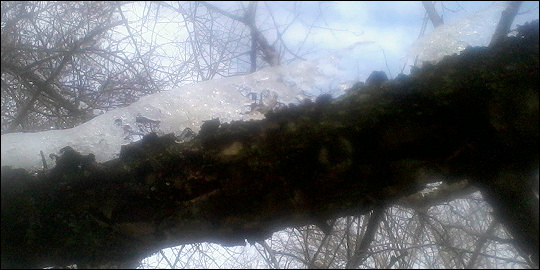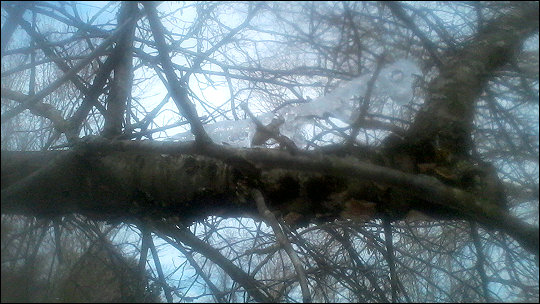 The fogged up lens forced a soft focus/bokeh effect where none was planned.