You may remember this photo from this post in 2007 – the "O" series: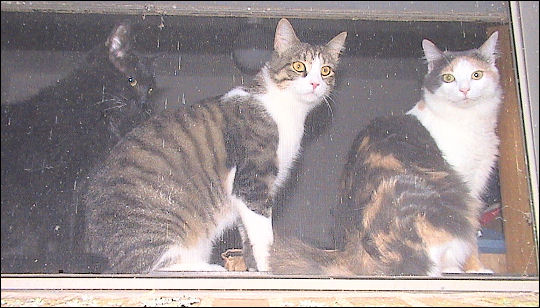 From left to right, oldest to youngest: Othello, Oberon, Olivia.
The other day, I got this photo of the "P" series in the same window: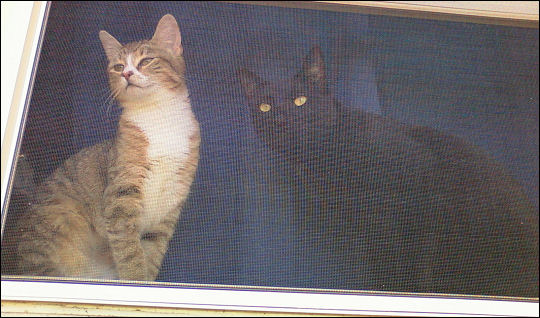 "O" cats = Othello and his trainees.
"P" cats = post-Othello: Puck and his trainee(s).
(this blog post typed with Portia sitting on the mousepad)