Proof that the world has indeed lost its collective mind…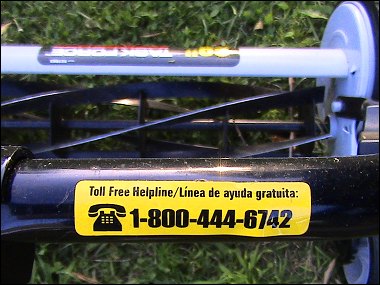 …a non-powered manual push-mower requires a customer help line. I didn't even notice this sticker was on here until today. I wonder what kind of calls they get?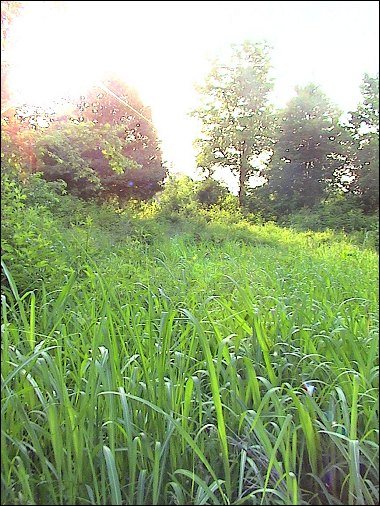 So how'd I do?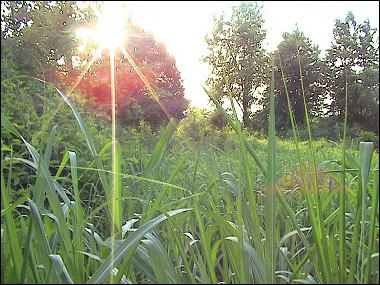 Wait, you could film every other episode of Lost out here – this grass is almost two feet tall!

Actually, it's our little untamed 1-acre pasture (I refer to it sometime as a pasturette). And I'm not even going to try to tame it with a push-mower.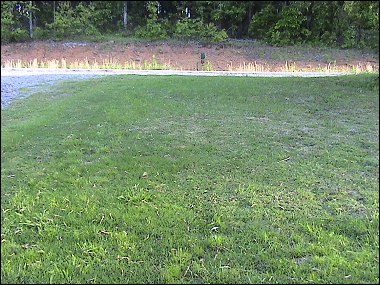 This, on the other hand, is my handiwork – not a bad shave for something that consumes no fuel (except for the integrity of my upper back), eh?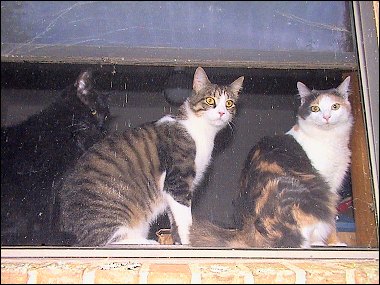 My cheering section admires my efforts from afar.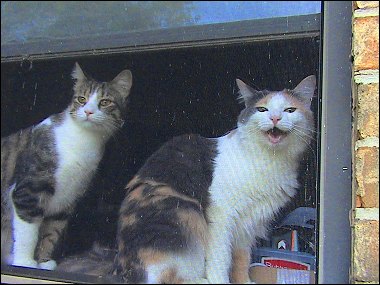 I think somebody wants me to quit mowing grass and come inside.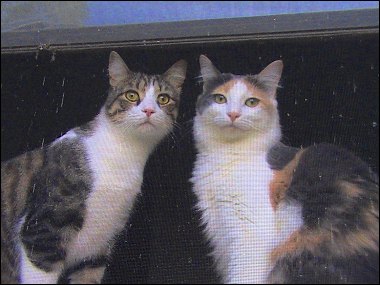 They're just too cute.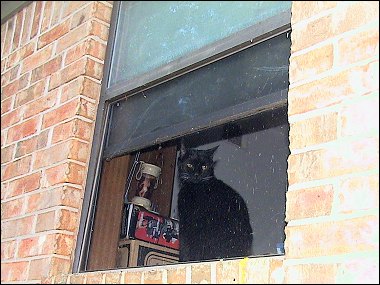 Othello waits for the crowd to clear out.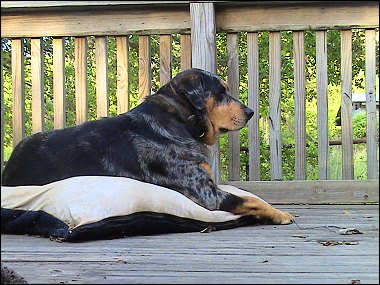 I snuck up to the side deck and got this shot through the rail.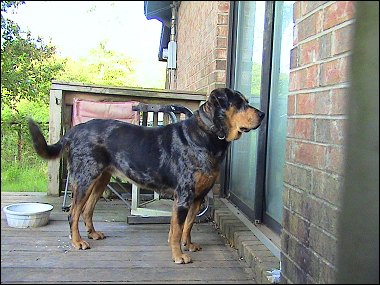 Xena hasn't quite noticed me yet.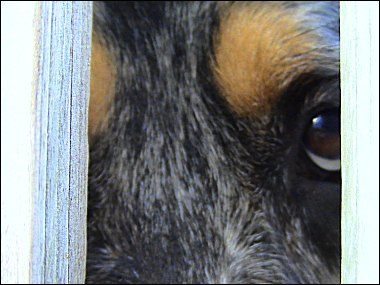 She might have spotted me now though.