Mrs. G didn't spend Mother's Day laying around the house being pampered by the cats. (If nothing else, she knows better than to think the cats will cease their inter-cat hostilities long enough to pamper any mere humans.) She wanted to do something that didn't quite work out last week: go fishing! She and Little E went fishing and picking blackberries.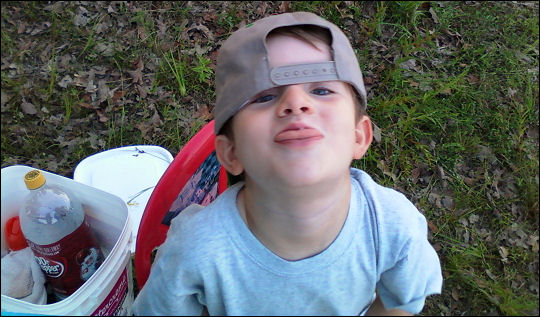 All I know is, they came home with two buckets of blackberries and no fish.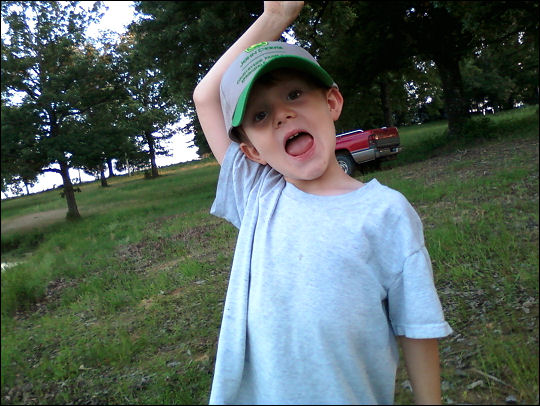 And yet… there is this picture, apparently of a little fishy dude hanging on Little E's line.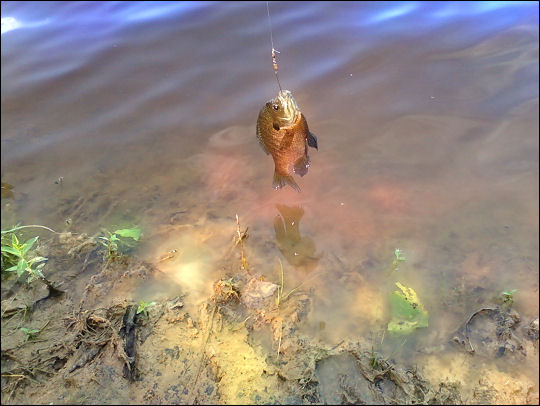 They threw him back – too small. (The cats convened briefly after seeing the picture and released the following prepared statement: "Too small? The hell you say!") Little E prefers Goldfish, the kind you get in a little bag. Preferably flavor blasted.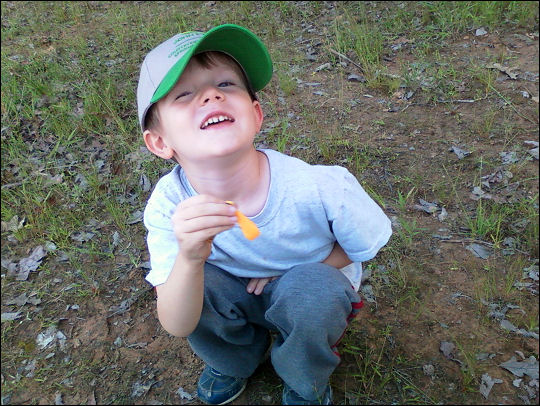 He's also learning the fine art of the fish story (see, he's been hanging around me more than enough – he needs to hang out with mom more!). He told me tonight that he caught "101 fish" today.
Dad stayed home, blogged, worked on the index to a book, and did a lot of housework. Oh, and I made brownies too. 101 of them. Yep.