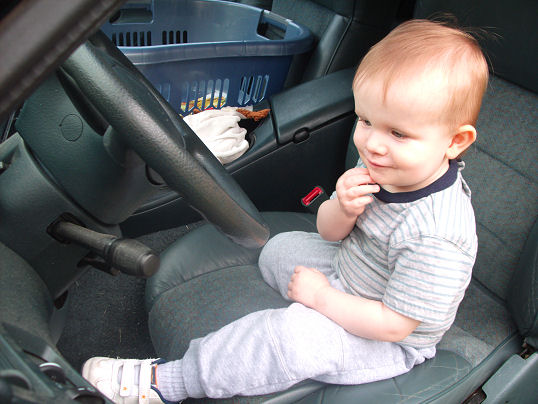 And here I thought there was a little more time before he started asking for the car keys.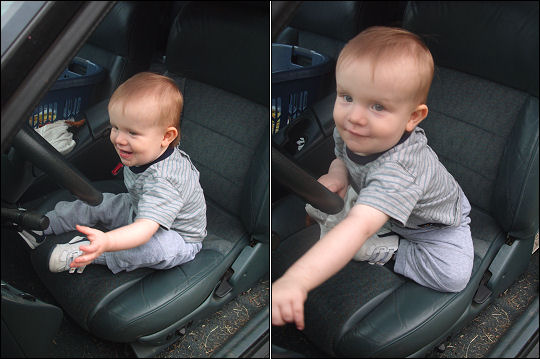 As I was unloading groceries this morning, Evan decided to make a beeline not for the front door of the house, but for the still-open driver's side door.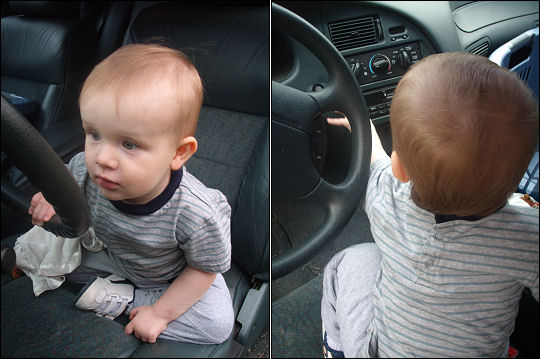 Blankie Horse is his co-pilot. And he's already found the stereo.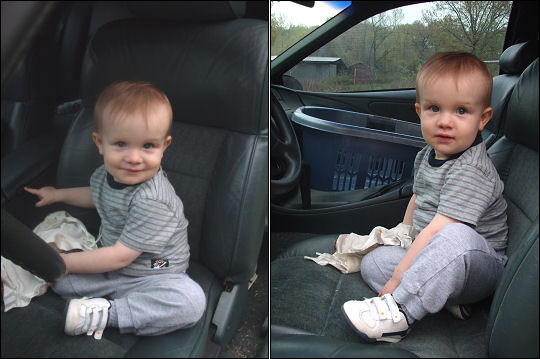 Don't get too used to the driver's seat just yet, buddy. 😆