Are you ready to get a load of this? I'm not sure the little guy was – he was still half-asleep on autopilot this morning for present-opening time.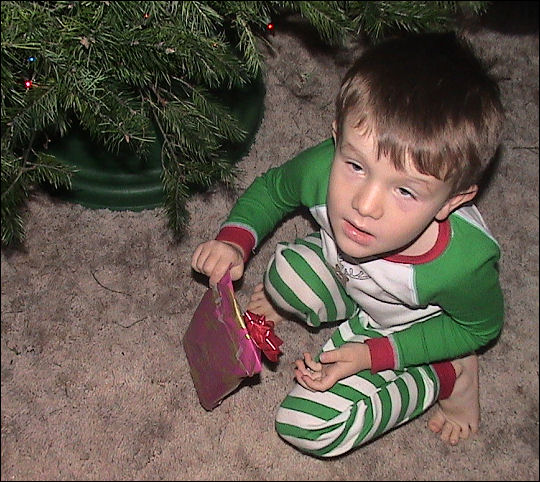 Whoa, something from Santa: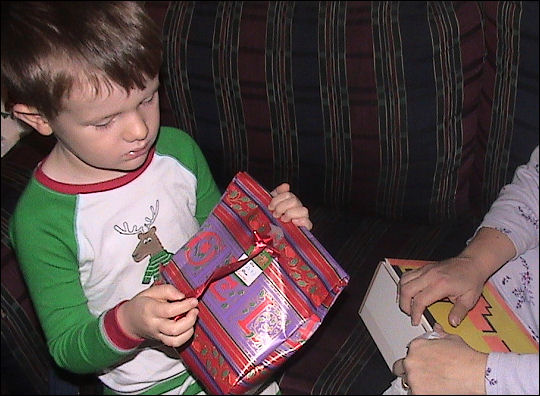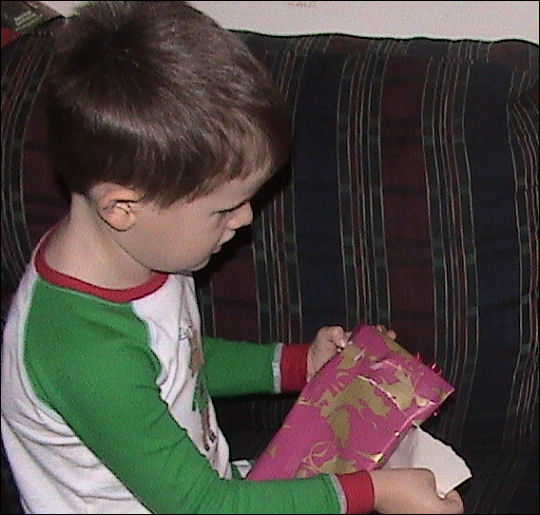 The birth of a new Star Wars collector?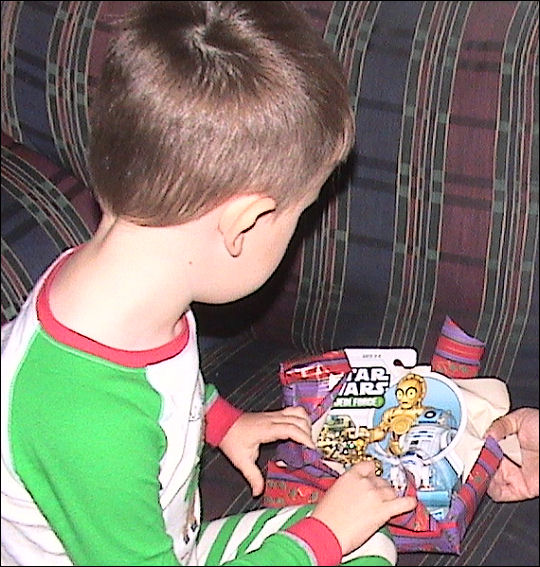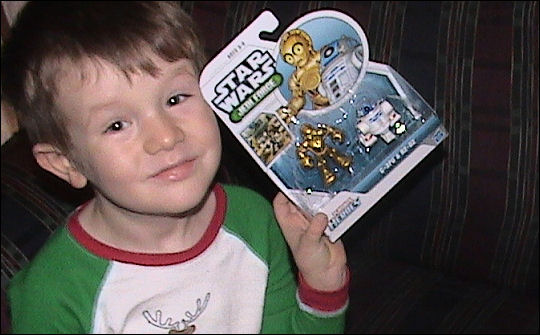 Now on to the Mystery Box: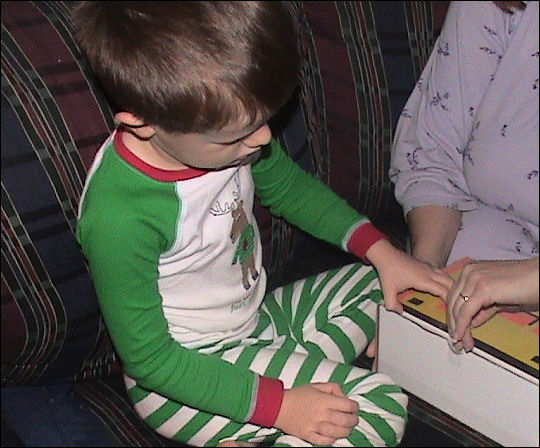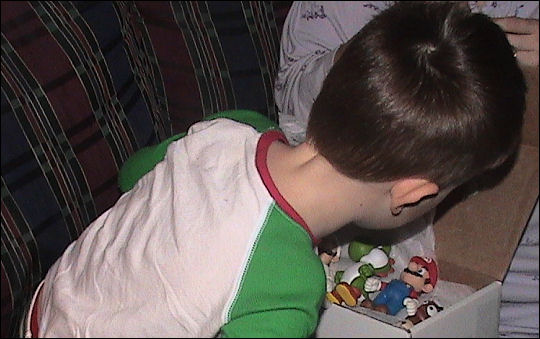 It's not even nine in the morning and I rule the Mushroom Kingdom!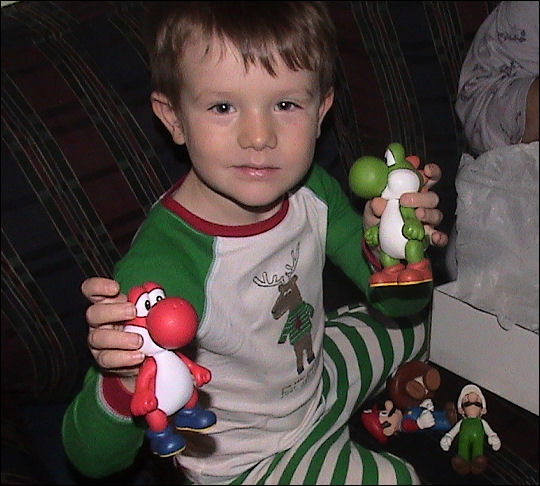 Who's gonna clean up this mess?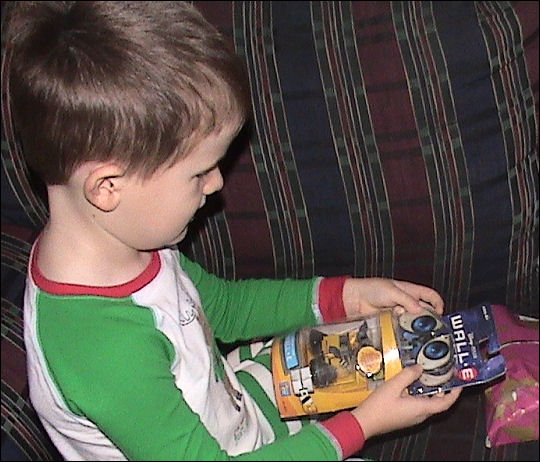 Wall-E is on the case.
More to come later today… 😉