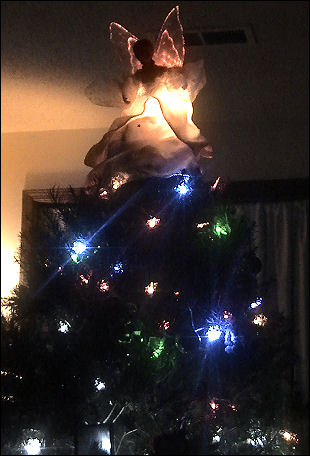 It's that most wonderful time of the year!… if you want to ogle my Christmas tree's worth of Starfleet, that is. The tree went up on Saturday night, much to the boy's delight, and thanks to Portia knocking the artificial tree off of its high storage shelf in the utility room (she's a little climber) and chewing through some of its wiring (she's a little menace to society), we had to get a new tree this year. The Mrs. insisted on getting a real one. It's pretty, and it's nice, but it was a huge pain in the butt to set up, and it's shedding twigs and needles everywhere. Furthermore, the cats love it… with a little bit of seasoning. They're biting small branches off the bottom of it. Obviously our cats have an anti-Christmas-tree jihad going on here.
The new lights that were purchased along with the tree are incompatible with the connectors for my box full of Hallmark Star Trek ornaments, so sadly, unless they've got stuff that works under its own power, they're all "dark" this year, making the traditional picture-taking a challenge. The Christmas Starfleet is on silent running.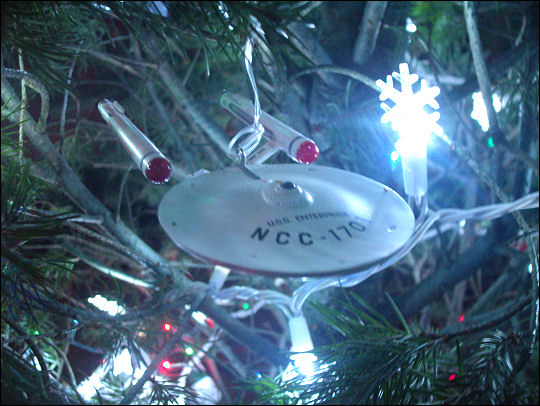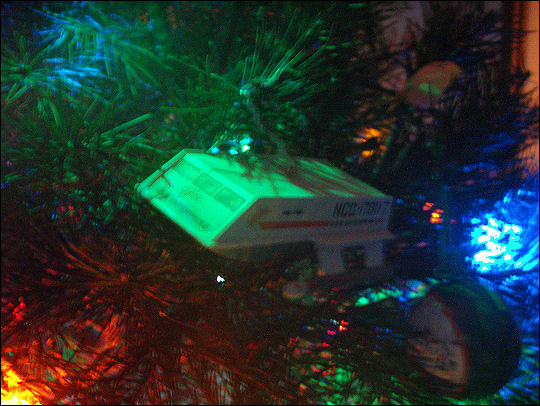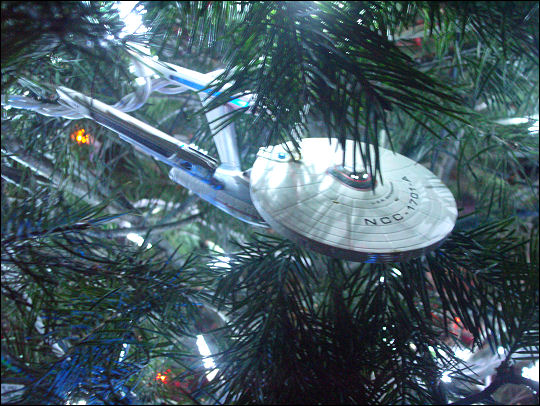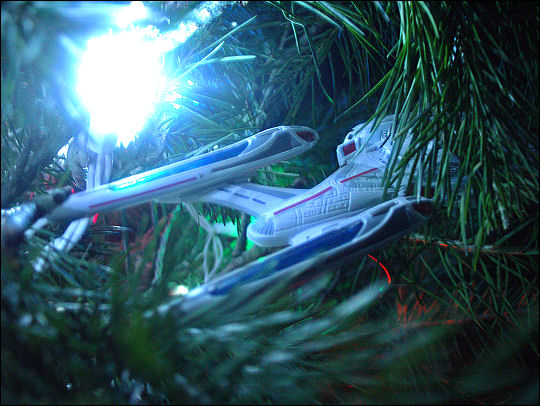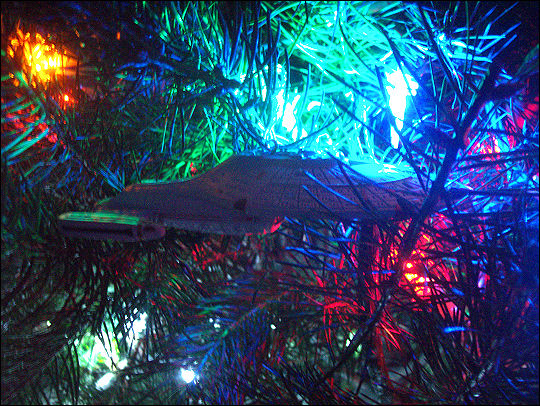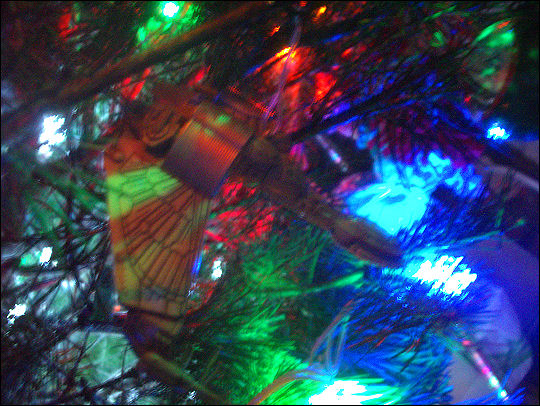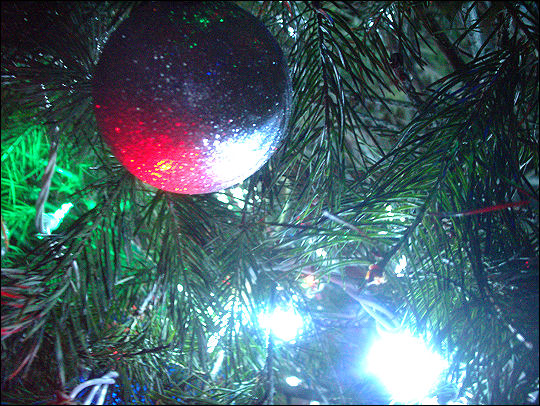 Whatever you personally celebrate, I hope you have a happy one this year. Don't hate on anyone else for whatever they may be celebrating. If people would spend more time looking for ways to be content, and less time looking for any excuse at all to be pissed off, the world would be a much happier place.
If there were fewer real live pine needles trying to impale my feet, it would be happier still!