Holy crap. I want to work this morning and my palm crystal had turned red! LASTDAY! Time to report to carousel.
One of the last things I worked on was checking and prepping this morning's Live With Regis & Kelly, the source of more than one closed captioning snafu. This one was funny: when you slow it down and pause it for whatever reason (getting up to answer the phone, answer a question, have a conversation with someone, save the universe, etc.), the captioning sticks on whatever characters last came through, and it repeats itself onscreen. It doesn't do this on air, just on the edit station.
I just thought it was weirdly appropriate.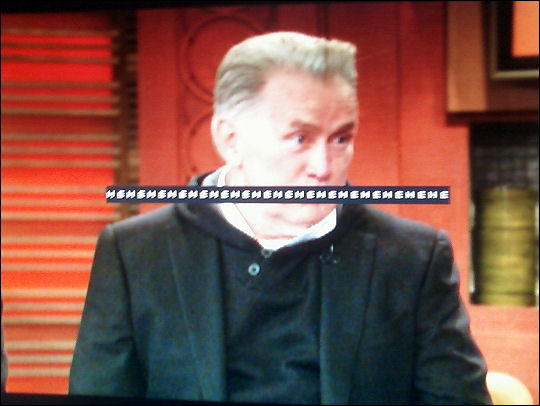 It's like the equipment knows, man.
Last day at the station was more or less quiet. I'm so happy that I don't have to drive to Rogers every night and back from Rogers every day. There aren't words to describe how much of a drag that was, and how tired I was as the end of either leg of the trip.
Best of luck to my former co-workers. Enjoy your nice new batcave.