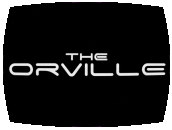 The Orville is assigned to retrieve a team of undercover Union cultural anthropologists from the earthlike world Sargus IV; the team has been out of contact for some time. Kelly, Alara, Dr. Finn and navigator Lt. John LaMarr arrive on Sargus IV and obtain badges, mandated by law, allowing anyone to "upvote" or "downvote" them. LaMarr makes the mistake of doing a somewhat lewd dance near a statue of a historical figure held in high regard. Citizens nearby capture video of this with their phones and upload it to the "Master Feed", a constant stream of information, and his badge begins registering hundreds of thousands of downvotes. At one million downvotes, LaMarr is arrested and forced to mount an "apology tour", appearing on live broadcasts to apologize for his actions in the hopes that sympathetic viewers will upvote him out of trouble. At ten million downvotes, however, a citizen is "corrected" via lobotomy. Dr. Finn discovers that this was the fate of the only surviving anthropologist – and LaMarr's lack of social graces don't promise much of a future for him.
written by Seth MacFarlane
directed by Tucker Gates
music by John Debney

Cast: Seth MacFarlane (Captain Ed Mercer), Adrianne Palicki (Commander Kelly Grayson), Penny Johnson Jerald (Dr. Claire Finn), Scott Grimes (Lt. Gordon Malloy), Peter Macon (Lt. Commander Bortus), Halston Sage (Lt. Alara Kitan), J Lee (Lt. John LaMarr), Mark Jackson (Isaac), Giorgia Whigham (Lysella), Steven Culp (Willks), Ron Canada (Admiral Tucker), Catherine Shu (Hoshel), John Viener (Man Spilling Coffee), Roy Abramsohn (Morning Host), Loren Lester (Lewis), Barry Livingston (Tom), Mike Estes (Guard #1), Michael Shen (Man in Suit), Heather Brooker (Mother), London Fuller (Little Girl #1), Gwen Van Dam (Grandmother), Alec Manley Wilson (Man #1), Matthew Spencer (Man #2), Curtis Kingsley (Man #3), Denell Johnson (Man #4), Danny Smith (Vendor), Merrick McCartha (Scientist), Matt Kaminsky (Interviewer), Penny Peyser (Customer), Jesse Egan (Pedestrian), Corey Mendell Parker (Policeman #1), Travis Goodman (Detention Guard), Anne Judson-Yeager (Carris), Kimberly Fox (Semmla), Daniel Robaire (Man in Cap)

Notes: There are some similarities between this episode of The Orville and a 1985 Doctor Who story, Vengeance On Varos, which also involved up or down votes, though only for the governor of a human colony each time he proposed changes to the law. The difference between 1985 and 2017 is, of course, the presence of omni-present (and always-judgemental) social media. Steven Culp is the latest Star Trek veteran to transfer to the Orville; he played the recurring role of MACO leader Major Hayes in the third season of Star Trek: Enterprise.
LogBook entry by Earl Green