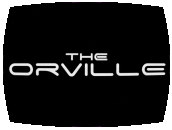 The Orville answers a distress call from a fellow Planetary Union ship, but fears of a Krill attack pale in Captain Ed Mercer's mind to the revelation that his parents are aboard the victimized vessel. Ed and Kelly take a shuttle over to the ship, leaving Alara in command. (Bortus is on leave, hatching an egg.) But the attacked ship suddenly fades away, replaced by a buoy capable of generating a holographic image of that ship. Ed and Kelly's molecules have been transmitted into Calivon space, a civilization not exactly on friendly terms with the Union, where they're horrified to find they've been trapped in a replica of their old apartment, and are even more horrified to learn that this replica is part of a vast zoo of imprisoned living creatures with little hope of escape. In over her head, Alara receives orders from a Union Admiral: give up the search for the Orville's Captain and First Officer, and return to Earth. She has to weigh the damage to her career against the damage to her standing among the crew as she decides whether to obey or disobey those orders.
written by Seth MacFarlane
directed by Robert Duncan McNeill
music by John Debney

Cast: Seth MacFarlane (Captain Ed Mercer), Adrianne Palicki (Commander Kelly Grayson), Penny Johnson Jerald (Dr. Claire Finn), Scott Grimes (Lt. Gordon Malloy), Peter Macon (Lt. Commander Bortus), Halston Sage (Lt. Alara Kitan), J Lee (Lt. John LaMarr), Mark Jackson (Isaac), Chad L. Coleman (Klyden), Jeffrey Tambor (Ben Mercer), Holland Taylor (Jeannie Mercer), Larry Joe Campbell (Chief Newton), Ron Canada (Admiral Tucker), Brett Rickaby (Lurenek), J.D. Cullum (Calivon Zoo Administrator), Jerry O'Donnell (Bleriot Captain), Andrew Bering (Technician Jennings), Mike Gray (Ensign Parker), Alaina Fleming (Technician Reed), Jeremy Guskin (Furry Alien), Maxwell Hurlburt (Greenish Alien), George Tsai (Shuttle Bay Officer #1), Ryan Dietz (Calivon Official #1), Shannon McClung (Calivon Official #2), Sarah Buehler (Calivon Mother), Armen Nahapetian (Calivon Child)

Notes: Marvin V. Rush, former director of photography on the 1990s Star Trek spinoffs, joins The Orville in the same capacity with this episode, as does '90s Trek camera operator Joe Chess. Guest stars Ron Canada and J.D. Cullum have both appeared on some of those Trek spinoffs: Canada guest starred on TNG, Deep Space Nine and Voyager (as well as a Babylon 5 guest shot), while Cullum appeared as Toral, bastard son of Duras, in TNG's Redemption Part I and Part II in 1991. And of course, director Robert Duncan McNeill is an old hand at space travel, having played Lt. Tom Paris in all seven seasons of Star Trek: Voyager before moving on to a career of producing and directing.
LogBook entry by Earl Green