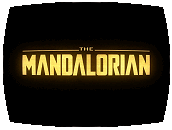 Unable to remain in hyperspace due to the less-than-reliable repairs to the Razor Crest, the Mandalorian is forced to postpone his mission and limp to Nevarro, where he hopes Greef Karga is feeling generous enough to foot the Crest's repair bill. He finds Nevarro a changed planet: the Child is left at a school full of children, while Karga and Cara Dune (now Karga's marshal) enlist the Mandalorian's help to dismantle a presumably abandoned Imperial base on the other side of the planet. They succeed in setting the base's reactor to overload, but as they try to make their way out of the base, they stumble upon a lab – and evidence that its experiments will require the recapture of the Child. The base turns out to be anything but abandoned…and the Empire remains anything but defeated.
written by Jon Favreau
directed by Carl Weathers
music by Ludwig Goransson

Cast: Pedro Pascal (The Mandalorian), Gina Carano (Cara Dune), Carl Weathers (Greef Karga), Horatio Sanz (Mythrol), Omid Abtahi (Dr. Pershing), Giancarlo Esposito (Moff Gideon), Ryan Powers (Alien Worker), Daniel Negrete (School Kid), Morgan Benoit (Imperial Security Officer), Paul Sun-Hyung Lee (Captain Carson Teva), Katy O'Brian (Comms Officer), Kathryn Elise Drexler (Teacher Droid voice), Chris Bartlett (Teacher Droid performer)

Notes: Mythrol has clearly never watched a single Star Wars movie in his life, since he's surprised to find no guard rails around the reactor controls. Some of the cadaverous creatures in the Imperial lab bear a slight resemblance to Supreme Leader Snoke, which raises the possibility that the Child will be captured in the future, leading to the rise of Snoke in the sequel trilogy.
LogBook entry by Earl Green