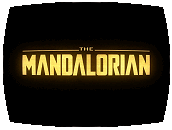 Kuiil has been killed by Imperial Stormtroopers, and the child has been abducted, though the troopers are held up at a checkpoint outside of the city gates as Moff Gideon delivers an ultimatum to the Mandalorian, Cara Dune, and Greef Karga. An unexpected wild card tips the negotiations in the Mandalorian's favor: IG-11, programmed to serve as a nurse droid for the child, kills the tiny creature's captors and rescues him, before commandeering a speeder bike and blasting a path through the Imperial reinforcements. The Mandalorian and his allies use this distraction to decimate the Imperial platoons keeping them pinned down, though Moff Gideon proves to be harder to eliminate. The Mandalorian is severely injured; IG-11 creates an escape route for Dune, Karga and the child, staying behind to tend to the Mandalorian's injuries before helping him escape as well. In the sewers underneath the city, the Mandalorian is stunned to find that, in the wake of his previous escape from Nevarro, the Mandalorian covert was laid to waste, leaving only the Armorer alive to count the dead and reclaim their armor. She gives him his pick of munitions, as well as a jet pack that he will have to learn to use, before covering his escape yet again. Escape is seemingly in sight when the Mandalorian spots an Imperial platoon ready to ambush; IG-11 entrusts the care of the child to the Mandalorian before sacrificing itself to make sure they escape alive. But Moff Gideon is leaving nothing to chance, and intends to deal with the Mandalorian personally.
written by Jon Favreau
directed by Taiki Waititi
music by Ludwig Goransson

Cast: Pedro Pascal (The Mandalorian), Taiki Waititi (voice of IG-11), Giancarlo Esposito (Moff Gideon), Gina Carano (Cara Dune), Carl Weathers (Greef Karga), Emily Swallow (The Armorer), Jason Sudeikis (Bike Scout Trooper #1), Adam Pally (Bike Scout Trooper #2), Aidin Bertola (young Din Djarin), Alexandra Manea (Din Djarin's Mother), Bernard Bullen (Din Djarin's Father), Brendan Wayne (Mandalorian Warrior), Rio Hackford (IG-11 performance artist)

Notes: Cara Dune was born on Alderaan; at this point, she may be among the last living Alderaanian natives. (Even though Leia is still alive during the events of The Mandalorian's first season, she was Alderaanian only by adoption, not by birth.) Moff Gideon is shown to be wielding the Darksaber, a weapon introduced in Star Wars: The Clone Wars (The Mandalore Plot, 2010) and last seen in the hands of Sabine Wren (Star Wars: Rebels: Legacy Of Mandalore, 2017). Assuming that there has been only one Darksaber all along, presumably the weapon fell into Gideon's hands during the purge of Mandalore during the darkest era of Imperial rule.
LogBook entry by Earl Green