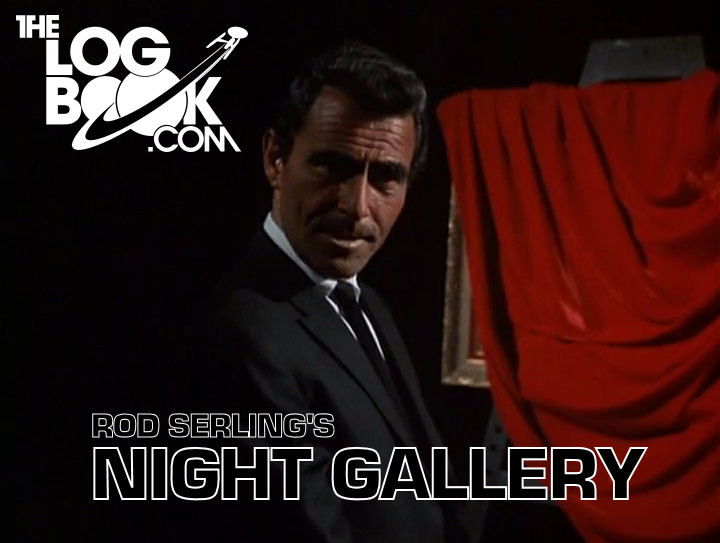 They're Tearing Down Tim Riley's Bar: Randy Lane, a former hotshot salesman, crowds his day planner with "outside" sales pitches…which are usually spent in one local bar or another, but his favorite has always been Tim Riley's, which is now scheduled, along with other older buildings in its block, for demolition to make way for a new bank. When he passes the boarded-up bar, it seems like he steps into the past – old friends are there, and the old times are back…and then it fades. The police respond when Randy breaks into Tim Riley's now-empty bar, adding a rap sheet to his already shaky record at work. Can he shake off the ghosts of his past and return to his present before it's too late?
written by Rod Serling
directed by Don Taylor
music by Benny Carter / series theme by Gil Melle

Cast: William Windom (Randy Lane), Diane Baker (Lynn Alcott), Bert Convy (Harvey Doane), John Randolph (H.E. Pritkin), Henry Beckman (The Policeman), David Astor (Blodgett), Robert Herrman (Tim Riley), Gene O'Donnell (Bartender), Frederic Downs (Father), John Ragin (1st Policeman), David M. Frank (Intern), Susannah Darrow (Kathy Lane), Mary Gail Hobbs (Miss Trevor), Margie Hall (Switchboard Operator), Don Melvoin (1st Workman), Matt Pelto (2nd Workman)
The Last Laurel: Marius Davis, coping with a recent crippling accident, obsesses over his paranoid belief that his wife has embarked on an affair with Davis' doctor. By sheer force of will, Davis is able to conjure up an astral form that has touch and mobility, and he plans to eliminate his worst enemy in cold blood. But who is truly his worst enemy?
teleplay by Rod Serling
based upon the short story "The Horsehair Trunk" by Davis Grubb
directed by Daryl Duke
music by Benny Carter

Cast: Jack Cassidy (Marius Davis), Martine Beswick (Susan Davis), Martin E. Brooks (Doctor Armstrong)
LogBook entry by Earl Green