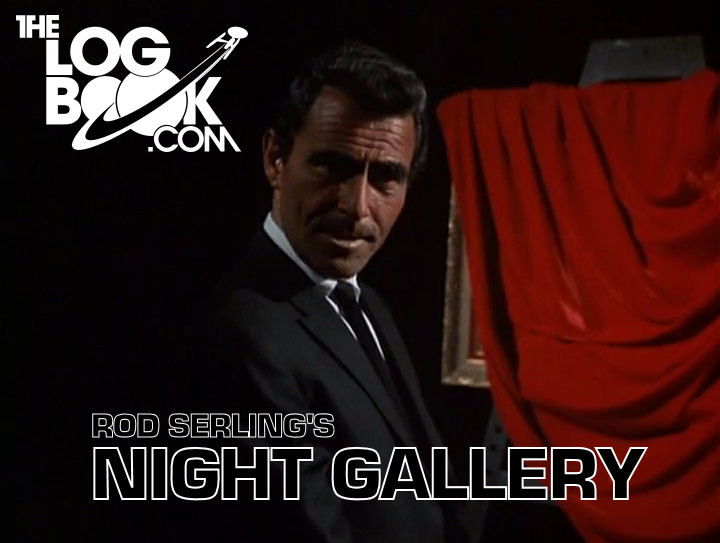 The Cemetery: Upon discovering that he is the sole heir in line to receive the inheritance of an elderly uncle he didn't even know he had, Jeremy Evans wants to speed things up a bit, to the disgust of everyone in his uncle's employ. Portifoy, the old man's butler for 30 years, can barely keep himself from uttering his opinion of Jeremy out loud, but thinks better of it. When the old man dies (thanks, in no small part, to Jeremy's intervention), Jeremy is adamant: he wants it all, and wants it all now. His uncle's last painting, framed on the staircase of the house where Jeremy now lives, depicts a nearby cemetery…and Jeremy is certain that the painting is changing somehow. Is his uncle's retribution at hand, or is someone else trying to drive him over the edge?
Eyes: Wealthy Miss Menlo is all but completely blind. She has located a living donor willing to give up his eyesight in exchange for enough money to clear his gambling debt and get loan sharks off his back, but in order to find a doctor willing to take the eyes from a living man, she has to resort to blackmail. Moments after she opens her new eyes for the first time, Miss Menlo is plunged into darkness, unaware that the city is in the grips of an electrical blackout. Convinced that she has been swindled, she vows to destroy the career of the surgeon who performed the transplant, but will her attitude toward him and everyone else in the world change with the rising sun?
Escape Route: A former Nazi war criminal goes into hiding in South America, and even so many years after the war he is paranoid about being seen and recognized. He becomes fixated on a painting in the local art gallery, one which appears to show him in a fishing boat; he also meets a man who claims to have survived Auschwitz, and thinks he looks familiar. Once recognized, he can either become the hunted, or fall back on his experiences as a concentration camp guard. He seeks an escape route, and while the one he gets may not be the one he wants, it may be what he deserves.
written by Rod Serling
The Cemetery directed by Gene Levitt
Eyes directed by Steven Spielberg
Escape Route directed by Barry Shear
music by Billy Goldenberg

Cast: Joan Crawford (Miss Claudia Menlo), Ossie Davis (Portifoy), Richard Kiley (Arndt / Josef Strobe), Roddy McDowall (Jeremy Evans), Barry Sullivan (Dr. Frank Heatherton), George Macready (William Hendricks), Sam Jaffe (Bleum), Norma Crane (Gretchen), Barry Atwater (Carson), George Murdock (1st Agent), Tom Bosley (Sidney Resnick), Tom Basham (Gibbons), Byron Morrow (George J. Packer), Garry Goodnow (Louis), Shannon Farnon (1st Nurse), Richard Hale (Doctor)

Notes: This was Steven Spielberg's second television directing credit. He went on to direct an episode of Columbo and TV movies such as Duel before becoming one of the late 20th century's most prolific movie directors (Jaws, Close Encounters Of The Third Kind, Raiders Of The Lost Ark and its sequels, E.T., The Color Purple, Jurassic Park, Schindler's List, Saving Private Ryan, Minority Report, Lincoln, Ready Player One). Tom Bosley would go on to become one of the definitive TV dads of the 1970s as Howard Cunningham in Happy Days, a role he played from 1974 through 1984. Unlike the series proper, the Night Gallery pilot movie incorporates the painting representing each story into the stories themselves; when Night Gallery was picked up as a series, the paintings would only appear in Rod Serling's introduction segments.
LogBook entry by Earl Green