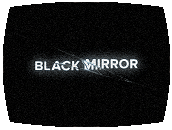 Stardate not given: The stalwart crew of the starship U.S.S. Callister patrols the galaxy, constantly running into the evil forces of the tyrannical Baldak, and constantly defeating them thanks to the heroic leadership and tactical brilliance of Captain Robert Daly. But failing to praise or please Daly reveals the terrifying truth that he's even more of a tyrant than his arch-enemy…
Stardates aren't real: Callister, Inc.'s flagship product, the massively multiplayer virtual reality space adventure game Infinity, is a massive hit. The company's chief technology officer, socially stunted software guru Robert Daly, is running behind on a major update to the game, but is distracted from the impending crisis by the arrival of a new programmer, Nanette Cole. But when Callister's CEO wastes no time showing him up, Daly quietly grabs a lid from one of her coffee cups, and scans it for DNA.
Stardate still not given: Nanette Cole awakens in an unfamiliar (and alarmingly revealing) uniform, aboard what appears to be a spaceship. She explores until she finds the bridge, full of people who appear to be her new co-workers at Callister, Inc. …only to be told that, like them, she is an image of the real Nanette Cole, extracted from a DNA sample, who will now be left with no option but to play out Robert Daly's twisted sci-fi fan fantasies. She immediately comes to the conclusion that the U.S.S. Callister needs a change of command.
written by William Bridges & Charlie Brooker
directed by Toby Haynes
music by Daniel Pemberton

Cast: Jesse Plemons (Robert Daly), Cristin Milioti (Nanette Cole), Jimmi Simpson (Walton), Michaela Coel (Shania), Billy Magnussen (Baldak), Milanki Brooks (Elen Tulaska), Osy Ikhile (Nate Packer), Paul G. Raymond (Kabir Dudani), Hammed Animashaun (Pizza Guy), Tom Mulheron (Tommy), Aaron Paul (Gamer691)

Notes: Toby Haynes has numerous genre directing credits, including a series of very well-regarded episodes of Matt Smith's era of Doctor Who Jimmi Simpson is a regular on HBO's Westworld, while multiple Emmy winner Aaron Paul – heard in a voice-only role here – was one of the stars of AMC's popular series Breaking Bad. This episode obviously spoofed the original Star Trek (and, toward the end, the J.J. Abrams retooling of classic Trek for the big screen), as well as a certain somewhat suspect subset of its fandom.
LogBook entry by Earl Green