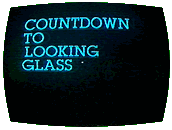 Following the collapse of major American banks sparked by the default of several South American nations indebted to the United States, the American embassy in Saudi Arabia is bombed, and the U.S. ambassador and several others are killed. Oman, its economy weakened by the American bank collapse, is "stabilized" by a Soviet military force; in response, Saudi Arabia invites the U.S. to deploy its own military force on Saudi soil. Oman blockades the Strait of Hormuz, demanding a hefty toll for every oil tanker seeking passage. A large U.S. Navy battle group is ordered to the Strait of Hormuz to keep the shipping lanes open, and the Soviets send nuclear submarines there to enforce the blockade. Both sides are prepared for a potential nuclear conflict. Reporters for CVN news cover the story extensively, including a reporter embedded aboard the aircraft carrier U.S.S. Nimitz, while their sources among White House staff warn that the President himself is preparing to evacuate…
written by Albert Ruben
directed by Fred Barzyk
music not credited

Cast: Scott Glenn (Michael Boyle), Michael Murphy (Bob Calhoun), Helen Shaver (Dorian Waldorf), Patrick Watson (Dan Tobin), Nancy Dickerson (herself), Eric Sevareid (himself), Matsu Anderson (Matsu Yamada), Barbara Barnes-Hopkins (Mrs. Langhorn), Michael Beattie (Youth #1), Lincoln Bloomfield (himself), Murray Chruchley (James Otis), Richard Comar (Pentagon Spokesman), Faye Dance (Ann Gailmore), Don Dickinson (Unger), Michael Donaghue (Technician), Robert Ellsworth (himself), Don Francks (Don Geller), Newt Gingrich (himself), Rex Hagon (Barry McKay), Seymour Horowitz (Washington Demonstrator), Jerry Hyman (Col. H. Alexander), Ray Landry (Young Announcer), Gene R. La Rocque (himself), Robert Lesko (John J. Bingham), David Lucas (Marty Schindler), David Main (Gordon Scott), Eugene McCarthy (himself), Vincent Murray (Youth #2), David Nichols (Frank Hollander), Maida Rogerson (Barbara Levin), John Thomson III (Commander Pritchard), Murray Westgate (The President)

Notes: Professor Lincoln Bloomfield was also one of the advisors who constructed the fictional geopolitical scenario that plays out over the course of the movie.
LogBook entry and review by Earl Green […]