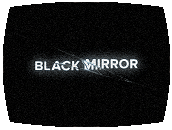 Grain is a neural implant that records everything a person sees, even details they don't notice at first, and stores it for later recall. During a replay, called a "redo", different details can be enhanced and brought into focus, obsessed over, even litigated. A scan of recent memories has become the new background check: airport security, insurance, and job offers are all contingent upon memory scans with no unusual incidents – and no major deletions from the record hinting at a cover-up of such incidents. Liam, unsettled by news that the law firm for which he works will begin using recorded Grain memories to allow people to sue their parents for negligence during childhood, is in no mood for a party with old friends, but he still shows up, annoyed that his wife Fiona is being very attentive toward a male guest Liam regards as a blowhard. Upon learning that his wife had more than a mere passing acquaintance with the man in her single life, Liam is fixated on proving that they're still having an affair. But the memory of what he does to resolve the situation may yet haunt him.
written by Jesse Alexander
directed by Brian Welsh
music by Stuart Earl

Cast: Toby Kebbell (Liam), Jodie Whittaker (Fiona), Tom Cullen (Jonas), Amy Beth Hayes (Lucy), Rebekah Staton (Colleen), Rhashan Stone (Jeff), Phoebe Fox (Hallam), Jimi Mistry (Paul), Daniel Lapaine (Max), Karl Collins (Robbie), Elizabeth Chan (Leah), Mona Goodwin (Gina), Kemal Sylvester (Airport Security)

Note: Jodie Whittaker would go on to become Doctor Who's thirteenth face, making her debut in the closing moments of Twice Upon A Time (2017).
LogBook entry by Earl Green