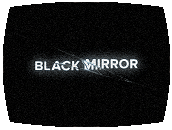 Bing Madsen wakes up in his tiny room every day; every wall is a screen, and like everyone else, he's bombarded with constant entertainment. But also like everyone else, he can't just stay in his room – it's off to the gym to put in a full day on a stationary bike, the kinetic energy from which everyone's electronic life is powered. Those who can't or won't spend their days in the gym are clad in yellow, relegated to menial work, and ridiculed throughout society. Bing, however, puts in his gym time, and it's there that he meets Abi, with whom he's immediately smitten. Upon hearing her sing, he's entranced, and offers to spend the majority of the credits he's built up working in the gym to buy her a ticket to compete on Hot Shots, a reality show that has made stars of so many others. The ticket is more expensive than he realizes, and he effectively zeroes out his account to make good on the promise, but he does give her a ticket and accompanies her to the live broadcast, whose judges are ready to make her a star…but not in the way that she hoped or imagined. But, presented with the choice of returning to pedaling the stationary bike day in and day out, or giving herself over to a more tawdry life of stardom than she bargained for, she does indeed make a choice. Now Bing is determined to come up with enough money – again – to buy another Hot Shots ticket, but this time so he can send society a message.
written by Charlie Brooker and Kanak Huq
directed by Euros Lyn
music by Stephen McKeon

Cast: Daniel Kaluuya (Bing), Jessica Brown Findlay (Abi), Rupert Everett (Judge Hope), Julia Davis (Judge Charity), Ashley Thomas (Judge Wraith), Paul Popplewell (Dustin), Isabella Laughland (Swift), David Fynn (Oliver), Colin Carmichael (Kai), Hannah John-Kamen (Selma Telse), Kerrie Hayes (Glee), Eugene O'Hare (Hammond), Jaimi Barbakoff (Anna), Merce Ribot (Big Shot Registration Lady), Matthew Burgess (Botherguts Host), Laura Power (Interviewer), Matt Stokoe (Guard)

Note: Hannah John-Kamen would appear in a later episode of Black Mirror (Playtest) in a much more substantial role.
LogBook entry by Earl Green