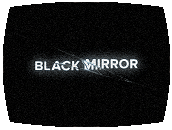 Incident 1: Driving home across Iceland from a concert, young couple Mia and Rob run over a bicyclist, killing him. They drag the body, his belongings, and his bike over to the edge of a lake, throwing him in to get rid of any evidence.
Incident 2: 15 years have passed, and Mia is now a successful businesswoman with her own family. But Rob shows up to tell her that he's finally found the identity of the man they accidentally killed 15 years ago, and intends to write an anonymous letter to his still-grieving family. An argument becomes a struggle, and Mia kills Rob and disposes of his body, witnessing an accident involving a pedestrian outside shortly afterward.
Incident 3: Shazia, an insurance adjuster, carries around a portable device that can retrieve and record people's memories, a normal part of her job in settling accident claims. Her investigation into a recent accident involving a pedestrian leads her to Mia, unaware that attempting to probe Mia's memories could be the last thing she ever does. But at what point is Mia finished killing?
written by Charlie Brooker
directed by John Hillcoat
music by Atticus Ross, Leopold Ross and Claudia Sarne

Cast: Andrea Riseborough (Mia Nolan), Kiran Sonia Sawar (Shazia Akhand), Andrew Gower (Rob), Anthony Welch (Anan Akhand), Claire Rushbrook (Police Detective), Joshua James (Gordy), Noni Harper-Brown (Adelle Leonce), Brian Pettifer (William Grange, Dentist), Jamie Michie (Simon Nicholls), Armin Karina (Farshad, Hotel Receptionist), Stefan Orn Eggertsson (Finn Nicholls), James Eeles (DC Lydon), Olafia Hronn Jonsdottir (Felicity Carmichael), Diljia Imana (Ali Akhand), Sigurdur Sigurjons (Room Service Man)
LogBook entry by Earl Green