The itty bitty kitty is now someone else's welcoming committee!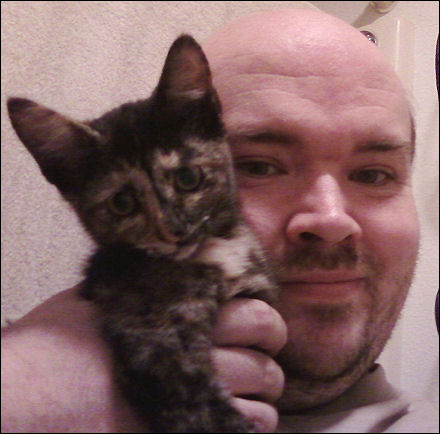 Here she is, just a few minutes before her new family came to pick her up. Her name is now Spook, and she's spreading kitten kraziness to a new home. I hear she's making the whole family very happy.
Bon voyage, Spooky cat. We were glad to have you here with our motley assortment o' kitties, but we're even more glad you're bringing the pint-sized fuzzy crazy to a new family.