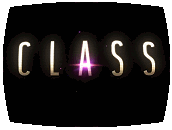 Shadows stalk the students of Coal Hill School in Shoreditch, London. For some, it's the shadow of loneliness, while for others, it's the shadow of their parents' expectations and lack of understanding. For Charlie, however, it's a more literal threat, an alien race called the Shadow Kin who wiped out the entire species he ruled over as its prince. A soldier of a rival species, the Quill, is beholden to protect him for the rest of his life. Rescued from the last days of the Shadow Kin's genocide against Charlie's people by a time traveler called the Doctor, Charlie and "Mrs. Quill" are quietly dropped into Coal Hill School as enigmatic student and short-fused teacher. The Doctor believed both of them could learn much from each other, and from humanity. But when the Shadow Kin rip open a tear in the fabric of space and time, allowing them to run riot at Coal Hill on prom night, time may be up for Charlie, for Mrs. Quill, and for the entire human race unless the Doctor intervenes again.
written by Patrick Ness
directed by Ed Bazalgette
music by Blair Mowat
theme song "Up All Night" by Alex Clare

Cast: Katherine Kelly (Miss Quill), Greg Austin (Charlie), Fady Elsayed (Ram), Sophie Hopkins (April), Vivian Oparah (Tanya), Peter Capaldi (The Doctor), Jordan Renzo (Matteusz), Ben Peel (Coach Dawson), Shannon Murray (Jackie), Aaron Neil (Varun), Natasha Gordon (Vivian), Anna Shaffer (Rachel), Paul Marc Davis (Corakinus), Nigel Betts (Mr. Armitage), Pooja Shah (Miss Shah), Alex Leak (Kevin), Laura Jane Hudson (Mrs. Linderhof), Satnam Bhogal (Counter Clerk), Ellie James (Student 1), Moses Adejimi (Student 2), Assay Hagos (Student 3), Shalisha James-Davis (Student 4)

Notes: Long-suffering Coal Hill head teacher Mr. Armitage, played as always by Nigel Betts, previously appeared in the Doctor Who episodes Into The Dalek, The Caretaker, and Dark Water. Due to a year-long hiatus in the show as a result of the changeover from Steven Moffat's production team to that of incoming Doctor Who showrunner Chris Chibnall, this was – apart from a specially-made trailer to introduce new companion Bill – Peter Capaldi's only in-character appearance as the Doctor between the 2015 and 2016 Doctor Who Christmas episodes; he is not expected to be a recurring fixture of Class.
LogBook entry by Earl Green