Friends, in my youth – for nearly fourteen years I would spend every single weekend over at my Grandparents house. One of the benefits of having the majority of your Family living basically down the street is you were able to get some quality time together every weekend. On Sunday mornings after breakfast we always went to church and after returning – it was time for a nap – which was usually taken while watching a whole slew of retro television. Mission Impossible, The Rat Patrol, Bonanza, Wanted Dead Or Alive, Gunsmoke, and of course The Rifleman to name a few. Generally the local station would start with the shows in the Western genre – of those I just listed I LOVED Wanted Dead or Alive, Mission Impossible, and The Rifleman. Growing up in a single parent household I related to the characters of Mark McCain (Johnny Crawford) and his Father Lucas McCain – the titular Rifleman.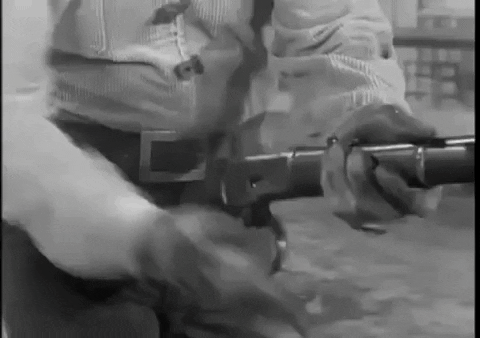 Fun fact for you – the rifle used in The Rifleman series was provided by Stembridge Gun Rentals – modified by James Sydney Stembridge. Actually two of the 'firing' models for Lucas' weapon of choice were modified Winchester 1892s – with Connors engaging the trigger by merely pumping the lever… so it shot fast… very fast. And while I will admit that I very much love The Rifleman series – until I read this MeTV article I confess I never realized that it was impossible for McCain to have that particular rifle. The series starts in 1881 with the Winchester 1892 not being produced until… well… 1892.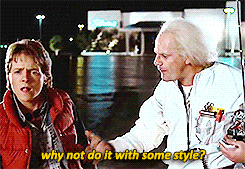 The Rifleman debuted on ABC on the evening of September 30th of 1958 and lasted for five seasons – 168 episodes in total… another fun fact is that McCain shot down 120 bad guys during those five seasons. The show was quite popular and it spawned a Dell and Gold Key comic book series, toy rifles, plastic figures, an Aladdin lunch box and more. Both Johnny Crawford as well as Chuck Connors became household names – which is totally why Ideal Toys rightfully thought that making the latter their spokesperson for 1977's Tin Can Alley was a good idea.
Chuck Connors also appeared on the box for the electronic Tin Can Alley shooting game – although I am going to have to say I'm not sure why Dr. Pepper was the can of choice to shoot at. For what it might be worth I was lucky enough to own one of these in my youth – it was a gift from a neighbor who was moving away. What about yourself though, did you ever play Tin Can Alley?