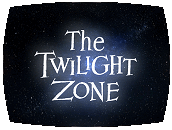 Investigative journalist Justin Sanderson, fresh from a nightmarish assignment in Yemen and turbulence in his personal life, takes on a new reporting assignment in Tel Aviv, boarding Northern GoldStar Flight 1015. Justin finds an MP3 player left behind by a previous passenger, containing a podcast…about the mysterious disappearance of Northern GoldStar Flight 1015 over the Atlantic. He begins listening and is alarmed when such events as a bird striking one of the plane's engines is described more or less in real time, and he starts trying to alert the plane's crew and fellow passengers to what he believes is imminent disaster. But for all the disturbance he causes, the only threat perceived by anyone is Justin himself. One fellow passenger, however, does believe him. Claiming to be a former airline pilot himself, he has the skills necessary to turn the plane around and avert disaster…if only Justin can help him break into the cockpit.
teleplay by Marco Ramirez
story by Simon Kinberg, Jordan Peele and Marco Ramirez
based on the teleplay and short story Nightmare At 20,000 Feet written by Richard Matheson
directed by Greg Yaitanes
music by Marco Beltrami and Brandon Roberts
original Twilight Zone theme by Marius Constant

Cast: Adam Scott (Justin Sanderson), Chris Diamantopoulos (Joe), Dan Carlin (voice of Rodman Edwards), Katie Findlay (Flight Attendant), Nicholas Lea (Captain Donner), China Shavers (Air Marshal), J. Cameron Barnett (Flight Attendant), Nabil Ayoub (Fawwaz Khalidi), Hana Kinani (Sadeen Khalidi), Greg Zach (Suspicious Punk), Vladimir Ruzich (Tsezar), Alexander Mandra (Igor Orlov), Demelza Randall (Mandy), Emanuel Mokhtari (Fadi Khalidi), Arkie Kandola (Omesh Singh), Tarun Keram (Tanveera Singh), Tim Howe (TSA Agent), Brea Schneider (Gate Attendant), Jordan Peele (The Narrator)

Notes: Among the wreckage that has washed onto the shore from the downed plane is a stuffed animal of the gremlin glimpsed in the original Twilight Zone episode Nightmare At 20,000 Feet (1963). That original episode – which wasn't made and aired until early in the original series' fifth and final season – had already been remade once in the 1983 Twilight Zone movie. This is a much more significant reworking of the story, bringing in such 21st century elements as "true crime" podcasts, TSA patdowns, and suicidal airline pilots. We eagerly await Enigmatique's podcast on the mystery of Oceanic Flight 815.
LogBook entry by Earl Green