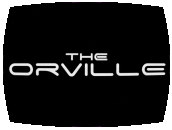 After rebuffing another of Mercer's suggestions that they should get back together, Commander Grayson visits the science lab, where Isaac is working on an experimental device that could make time travel possible. Moments after she leaves, a gravitational wave strikes the Orville, leaving little damage, but depositing an extra person on the ship – one Lt. Kelly Grayson, seven years younger, wondering what she's doing in the science lab of a Union ship. Her identity is verified, and Commander Grayson is stunned to be dealing with a younger version of herself – as is Mercer. Mercer and Grayson decide to tell the younger Kelly, in very honest terms, what happened with their relationship over the past seven years, which stuns her, given that for her, that first date with Mercer happened just last night. In fact, she's curious about a second date, but the gap in age and personal experience makes this a problematic idea. Isaac and LaMarr devise a possible way to send the younger Kelly back to her own time, and Dr. Finn suggests a memory wipe as well, to avoid making major changes to the timeline.
Only the memory wipe doesn't work, and young Kelly Grayson awakens in her own time with new ideas about her future.
written by Janet Lin
directed by Gary Rake
music by John Debney

Cast: Seth MacFarlane (Captain Ed Mercer), Adrianne Palicki (Commander Kelly Grayson), Penny Johnson Jerald (Dr. Claire Finn), Scott Grimes (Lt. Gordon Malloy), Peter Macon (Lt. Commander Bortus), Jessica Szohr (Lt. Talla Keyali), J Lee (Lt. John LaMarr), Mark Jackson (Isaac), Chad L. Coleman (Klyden), Will Sasso (Mooska), Norm MacDonald (Yaphit), Chase Kim (Officer)

Notes: LaMarr and Isaac's experiment is derived from the time-shifting technology developed by Dr. Aronov in The Orville's 2017 pilot episode, with clear implications that there is now far more to fear than the banana.
LogBook entry by Earl Green