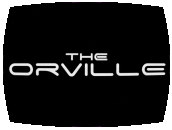 Planetary Union officers Gordon Malloy and Ed Mercer scavenge an abandoned Union listening post for anything of value, but the arrival of the Kaylon forces them to abandon their search with nothing more than a food printer to show for the risk and effort. After escaping from the Kaylon in a battered Union shuttle, Mercer and Malloy are caught off guard by a scavenger freighter that captures their shuttle. The ship is under the command of Kelly Grayson – a young Union officer Mercer once had a single date with before she broke off all contact with him. But, she reveals, this is because she had accidentally been pulled into a future from which she returned…and decided to change. Since that change meant that Mercer never commanded the Orville, Mercer wasn't there to head off the Kaylon invasion of Earth and the destruction of the Union. Grayson has reassembled the crew of the Orville from the future – even if, in this timeline, they never served aboard that ship – to try to set history right…be it this nightmare history or the more hopeful timeline she witnessed on the Orville. But the Kaylon are never far behind her ship and its seemingly mismatched crew…
written by David A. Goodwin
directed by Gary Rake
music by Joel McNeely

Cast: Seth MacFarlane (Captain Ed Mercer), Adrianne Palicki (Commander Kelly Grayson), Penny Johnson Jerald (Dr. Claire Finn), Scott Grimes (Lt. Gordon Malloy), Peter Macon (Lt. Commander Bortus), Jessica Szohr (Lt. Talla Keyali), J Lee (Lt. John LaMarr), Mark Jackson (Isaac), Halston Sage (Alara Kitan), B.J. Tanner (Marcus Finn), Kai Di'Nilo Wener (Ty Finn), Norm MacDonald (Yaphit), Chris Marroy (Rebel)

Notes: This was the final episode of The Orville to air on Fox prior to the announcement that the third season would be exclusive to the Hulu streaming service.
LogBook entry by Earl Green