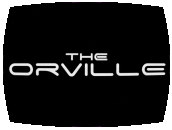 The crew of the Orville is stunned when a planet appears out of nowhere, flashing into existence in an orbit around a star that previously had no planets. Commander Grayson leads a shuttle survey team to the planet, but the turbulence of the planet's atmosphere leads to a rough landing. While attempts are made to contact the Orville, signs of early civilization are spotted, and Grayson goes to investigate for herself, accidentally encountering the human-like locals. She helps an injured child by introducing herself by name and then healing the child's wound, an act witnessed by others. Grayson knows she's violated nearly every rule of first contact, and races back to the safety of the shuttle to return to the Orville.
The planet continues its cycle of appearing and disappearing, each time showing signs of rapid technological advance: every time the planet reaches the point in its orbit that it vanishes, 700 years pass on the planet's surface before it re-emerges, but mere hours pass for anyone not on the planet. Civilization has reached a point roughly equal to the pre-Renaissance period of Earth's history, and Grayson is horrified to discover that an entire religion has sprung up around her initial sighting. She goes directly to the leaders of that religion to reveal her identity and demonstrate that she's a mere mortal, just like them, before returning to the Orville. Each return visit with each orbit reveals a society more fanatically fixated on the near-mythological figure of Kelly. Can she say or do anything to bring her worshippers to their senses?
written by Seth MacFarlane
directed by Brannon Braga
music by Joel McNeely

Cast: Seth MacFarlane (Captain Ed Mercer), Adrianne Palicki (Commander Kelly Grayson), Penny Johnson Jerald (Dr. Claire Finn), Scott Grimes (Lt. Gordon Malloy), Peter Macon (Lt. Commander Bortus), Halston Sage (Lt. Alara Kitan), J Lee (Lt. John LaMarr), Mark Jackson (Isaac), Chad L. Coleman (Klyden), Kelly Hu (Admiral Ozawa), Lenny Von Dohlen (Valondis), Nick Toren (Man in Red Robe), Erica Tazel (Baleth), Philip Anthony-Rodriguez (Fadolin), Jasper McPherson (Little Girl), Chloe Russell (Woman), Grahame Wood (Man in Wagon), Jo Galloway (Mother), Kyra Santoro (Ensign Turco), Ethan Jones (Dalen), Neil Dickson (Man in Clerical Garb), Gordy De St. Jeor (Teenage Boy), Cyrus Deboo (Pundit #1), Stephen Jared (Pundit #2), Betsy Baker (Pundit #3), Kurt Sinclair (Televangelist), Jay Jackson (Reporter), Alexander Catalano (Peasant #1), Ryan Fitzsimmons (Peasant #2), Mikey Roe (Peasant #3)

Notes: Not only has he appeared in Twin Peaks, Tales From The Darkside, and the early '90s TV iteration of The Flash, guest star Lenny Von Dohlen is the first actor to have appeared in both The Orville and Red Dwarf.
LogBook entry by Earl Green