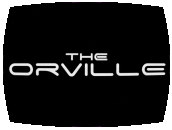 Convinced by Lt. Malloy that he'd look good with a moustache, Bortus boldly goes where no Moclan has gone before – to Dr. Finn, to have hair follicles stimulated on his upper lip. Dr. Finn, however, has other things on her mind: asking the Orville's resident Kaylon science officer, Isaac, out on a date. Her children already love spending time with him, and despite his being an emotionless artificial life form, Dr. Finn has slowly grown to enjoy his company as well. Isaac, however, has one major problem: being an emotionless artificial life form, not only is he devoid of any feelings for Dr. Finn, but he regards human dating as a primitive mating ritual to be studied for a while, and then abandoned. Only after putting Dr. Finn's romantic feelings for him through the wringer does Isaac realize that human relationships can be much more long-term – and that breaking those relationships off can cause major rifts in normal working relations with his shipmates.
written by Seth MacFarlane
directed by Seth MacFarlane
music by Andrew Cottee

Cast: Seth MacFarlane (Captain Ed Mercer), Adrianne Palicki (Commander Kelly Grayson), Penny Johnson Jerald (Dr. Claire Finn), Scott Grimes (Lt. Gordon Malloy), Peter Macon (Lt. Commander Bortus), Jessica Szohr (Lt. Talla Keyali), J Lee (Lt. John LaMarr), Mark Jackson (Isaac), Chad L. Coleman (Klyden), Mike Henry (Dann), Chris Johnson (Cassius), Norm MacDonald (Yaphit), Kai Di'Nilo Wener (Ty Finn), B.J. Tanner (Marcus Finn), Blesson Yates (Topa), Kyra Santoro (Ensign Turco), Mark Graham (Conductor), Aaron Goddard (Waiter), Brent Alan Henry (Bartender)

Notes: Both Mark Jackson and Norm MacDonald appear "in the flesh" as, respectively, Isaac and Yaphit, thanks to the environment simulator's holographic overlays.
LogBook entry by Earl Green