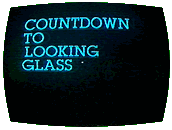 Following the collapse of major American banks sparked by the default of several South American nations indebted to the United States, the American embassy in Saudi Arabia is bombed, and the U.S. ambassador and several others are killed. Oman, its economy weakened by the American bank collapse, is "stabilized" by a Soviet military force; in response, Saudi Arabia invites the U.S. to deploy its own military force on Saudi soil. Oman blockades the Strait of Hormuz, demanding a hefty toll for every oil tanker seeking passage. A large U.S. Navy battle group is ordered to the Strait of Hormuz to keep the shipping lanes open, and the Soviets send nuclear submarines there to enforce the blockade. Both sides are prepared for a potential nuclear conflict. Reporters for CVN news cover the story extensively, including a reporter embedded aboard the aircraft carrier U.S.S. Nimitz, while their sources among White House staff warn that the President himself is preparing to evacuate…
written by Albert Ruben
directed by Fred Barzyk
music not credited

Cast: Scott Glenn (Michael Boyle), Michael Murphy (Bob Calhoun), Helen Shaver (Dorian Waldorf), Patrick Watson (Dan Tobin), Nancy Dickerson (herself), Eric Sevareid (himself), Matsu Anderson (Matsu Yamada), Barbara Barnes-Hopkins (Mrs. Langhorn), Michael Beattie (Youth #1), Lincoln Bloomfield (himself), Murray Chruchley (James Otis), Richard Comar (Pentagon Spokesman), Faye Dance (Ann Gailmore), Don Dickinson (Unger), Michael Donaghue (Technician), Robert Ellsworth (himself), Don Francks (Don Geller), Newt Gingrich (himself), Rex Hagon (Barry McKay), Seymour Horowitz (Washington Demonstrator), Jerry Hyman (Col. H. Alexander), Ray Landry (Young Announcer), Gene R. La Rocque (himself), Robert Lesko (John J. Bingham), David Lucas (Marty Schindler), David Main (Gordon Scott), Eugene McCarthy (himself), Vincent Murray (Youth #2), David Nichols (Frank Hollander), Maida Rogerson (Barbara Levin), John Thomson III (Commander Pritchard), Murray Westgate (The President)

Notes: Professor Lincoln Bloomfield was also one of the advisors who constructed the fictional geopolitical scenario that plays out over the course of the movie.
LogBook entry and review by Earl Green

Review: A 1988 repeat of this movie was my first exposure to the "faux newscast" sub-genre of drama, and while Countdown To Looking Glass retains much of its power, its faults also seem more glaring with time. As with nearly every entry in this particular fictional genre, Countdown compresses time, squeezing nine days' worth of events into an hour and a half out of necessity.
But Countdown's Achilles' heel is its tendency to suddenly switch to film (the newscast segments are all shot on video) and do "behind the scenes" drama. In many cases, though, there's simply no better way to convey the plot developments in question, particularly in the passage of information from a White

House staffer to his reporter girlfriend. But it takes the viewer right out of the story every time – so, as the writer or director, once you've crossed that particular Rubicon, why are you trying to do a "faux newscast" movie at all?
Though it must be said that the presence and polish of Canadian news anchor Patrick Watson makes Countdown's frantic live newscasts among the most convincing in this particular genre. As a veteran American newsman, one suspects that the character is pretty much Patrick Watson in every way but name, trying to show no fear as the entire situation descends toward the twilight of the human race. Where
other movies in this subgenre such as Without Warning present live wall-to-wall coverage that's a little too technically perfect, Countdown has just enough "error" built into its DNA to ring true. (Though among those errors is a master control technician in a suit and tie. I've worked television master control before, and the only suits and ties you see in master control are those worn by salespeople, reporters and anchors who are passing through master control because it lies between points A and B.)

Countdown was both spot-on and way off in its prediction of the future. The Persian Gulf did turn out to be a place where wars would start…but it just wouldn't be a war between the United States and the Soviet Union. (The movie is rumored to have been based on a scenario "wargamed" by a right-leaning Washington think tank.) The "feel", however, is very much like what would become reality several years later during news coverage of Operation Desert Storm.
The greatest compliment that can be paid to Countdown To Looking Glass is that it reads "real". Its earnest, well-meaning "news" coverage hearkens back to a day when news organizations were concerned with

accurately conveying the news, rather than worrying about whether or not the promotions department's hashtags for their coverage of some crisis was beating out another network's promotions department's trending hashtag. While I don't miss the constant undulating dread of the Cold War era, I do miss the age when that kind of news coverage was a real thing, and not just part of this time capsule of a movie.