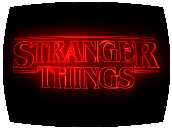 Mike, Lucas and Dustin gain the trust of the girl known only as Eleven, and Mike lets her stay at her house…even though he fails to mention this to his parents. He starts out sneaking food down to her, but then skips school to stay home and try to learn more about her. All he learns is that "bad men" took her – and when she points to Will Byers' face in a school picture, Mike realizes that the same bad men may have taken Will.
Chief Hopper begins taking the search for Will more seriously, when he is called to the scene of another disturbing crime – the apparent suicide of the man who initially discovered Eleven. With the attention of the police shifted to that crime, the same agents who killed that man descend upon the Byers' home, searching for signs of anything unusual – for example, what escaped from Franklin National Laboratory. They find the evidence they're seeking.
No one can find any evidence of where Will Byers has gone. His older brother, Jonathan, pays his estranged father a visit, making sure that he hasn't taken Will in (willingly or otherwise). And Joyce, Will's mother, gets another garbled phone call, followed by an electrical event that convinces her Will is alive and trying to send her a call for help.
written by Matt Duffer & Ross Duffer
directed by Matt Duffer & Ross Duffer
music by Kyle Dixon & Michael Stein

Cast: Winona Ryder (Joyce Byers), David Harbour (Jim Hopper), Finn Wolfhard (Mike Wheeler), Millie Bobby Brown (Eleven), Gaten Matarazzo (Dustin Henderson), Caleb McLaughlin (Lucas Sinclair), Natalia Dyer (Nancy Wheeler), Charlie Heaton (Jonathan Byers), Cara Buono (Karen Wheeler), Matthew Modine (Dr. Martin Brenner), Joe Chrest (Ted Wheeler), Joe Keery (Steve Harrington), Rob Morgan (Officer Powell), Ross Partridge (Lonnie Byers), Shannon Purser (Barbara Holland), John Paul Reynolds (Officer Callahan), Noah Schnapp (Will Byers), Mark Steger (Monster), Chris Sullivan (Benny Hammond), Stefanie Butler (Cynthia), David Dwyer (Earl), Catherine Dyer (Agent Connie Frazier), Randy Havens (Mr. Clarke), Tobias Jelinek (Lead Agent), Charles Lawlor (Mr. Melvald), Bethany Anne Lind (Sandra), Anniston Price (Holly Wheeler), Tinsley Price (Holly Wheeler), Chester Rushing (Tommy H.), Susan Shalhoub Larkin (Florence), Chelsea Talmadge (Carol), Robert Walker-Branchaud (Agent Repairman)
LogBook entry by Earl Green