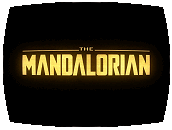 Years after the Rebel victory at Endor leaves the Empire scattered and disorganized, a Mandalorian bounty hunter brings in his latest catch…but finds that he has a choice of being paid in full in near-useless Imperial credits, or being paid half in Mon Calamari currency. With the Empire's fall and order returning slowly under the New Republic, there's plenty of work for a bounty hunter, but most of it tends to be low-paying retrieval of bail jumpers. But the Mandalorian is offered one job of interest: the capture and return of an "asset" – preferably alive – of importance to a man working with a group of Imperial loyalists and holdovers. The pay is good, but the details of the "asset" – other than it being a fifty-year-old life form – are frustratingly sparse. The Mandalorian takes the job, only to fall afoul of the local fauna, and then discovers that a bounty droid, IG-11, has beaten him to the life form's hiding place, artlessly doing away with any hope of using the element of surprise in the process. There's little choice but to team up with the droid…until the true nature of the Mandalorian's quarry is revealed.
written by Jon Favreau
directed by Dave Filoni
music by Ludwig Goransson

Cast: Pedro Pascal (The Mandalorian), Carl Weathers (Greef Karga), Werner Herzog (The Client), Omid Abtahi (Dr. Pershing), Nick Nolte (voice of Kuiil), Taika Waititi (voice of IG-11), John Beasley (Bartender), Horatio Sanz (Mythrol), Tait Fletcher (Alpha Trawler), Ryan Watson (Beta Trawler), Dmitrious Bistrevsky (Quarren Trawler), Christopher Bartlett (Ferryman), Brian Posehn (Speeder Pilot), Emily Swallow (Armorer), Misty Rosas (Kuiil performance artist), Rio Hackford (IG-11 performance artist)

Notes: Set seven years after the fall of the Empire in Return Of The Jedi (and well before the rise of the First Order sometime prior to either The Force Awakens or Star Wars: Resistance), The Mandalorian is the first live-action Star Wars television series to make it into production, and the first live-action Star Wars television of any kind since 1985's Ewoks: The Battle For Endor. There's a dialogue nod to the first-ever Star Wars TV special with the Mythrol's passing mention of Life Day (1978's Star Wars Holiday Special); apparently his captor is unconvinced of his desire to celebrate a Wookiee holiday. Unlike previous bounty hunters we've met in the movies, the Mandalorian has his own carbon freezing facility on board his ship, so no side trips to Cloud City are necessary.
LogBook entry by Earl Green