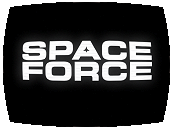 Mark Naird is promoted to four-star General, the proud capstone of his career, but instead of being placed at the top of the Air Force food chain as he expected, he is placed in charge of a newly created branch of the Armed Forces, the Space Force. Though his family loves life in Washington, D.C., this promotion necessitates a move to Colorado, so Naird can work at the new Space Force facility being built near NORAD. What General Naird isn't prepared for, however, is a civilian scientist who tries to overrule him on launch decisions, a civilian social media adviser who obsesses over constructing the perfect "sassy" tweets to be sent from Naird's Twitter account, or the fact that Naird's wife ends up in prison. He also isn't terribly well equipped to deal with three members of Congress who have arrived to witness the launch of the Space Force's first major project, Epsilon 6 – though when it does finally launch, it seems that someone already in orbit is very well equipped to deal with Epsilon 6.
written by Steve Carell & Greg Daniels
directed by Paul King
music by Carter Burwell

Cast: Steve Carell (Gen. Mark Naird), John Malkovitch (Dr. Adrian Mallory), Ben Schwartz (F. Tony Scarapiducci), Diana Silvers (Erin Naird), Tawny Newsome (Angela Ali), Diedrich Bader (General Rongley), Dan Bakkedahl (John Blandsmith), Larry Joe Campbell (Commandant of the Coast Guard), Noah Emmerich (Kick Grabaston), Lisa Kudrow (Maggie Naird), Don Lake (Brad Gregory), Jane Lynch (Chief of Naval Operations), Jessica St. Clair (Kelly King), Patrick Warburton (Commandant of the Marine Corps), Fred Willard (Fred Naird), Jimmy O. Yang (Dr. Chan Kaifang), Alan Blumenfeld (Schugler), Chris Gethard (Eddie), Ginger Gonzaga (Anabela Ysidro-Campos), Alex Sparrow (Yuri "Bobby" Telatovich), Concetta Tomei (Rep. Pitosi), Roy Wood Jr. (Liaison Bert Mellows), Owen Daniels (Obie Hanrahan), Hector Duran (Julio Diaz-Jose), Scott Michael Morgan (Convenience Store Clerk), Marc-Sully Saint-Fleur (Jean Baptiste Bosou), Tien Tran (Sheila Cholosternin), Jamison Webb (Major Lee Baxter)

Notes: This episode carries a dedication to actor Fred Willard, who died two weeks before the series premiered on Netflix.
LogBook entry by Earl Green