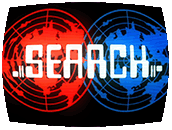 A high-ranking advisor to the Joint Chiefs of Staff goes missing, and PROBE is called in to find him, with a pre-mission briefing from an anonymous source code-named Saratoga. Lockwood is once again on the case, and the narrow trail of clues leads to an exclusive club for high-roller gamblers who happen to have high international security clearances. When Lockwood's papers, identifying him as a UN official, are sniffed out as being forged documents, his cover is blown – and when the missing man turns up dead, the stakes have never been higher.
written by Leslie Stevens
directed by Russ Mayberry
music by Dominic Frontiere

Cast: Hugh O'Brian (Hugh Lockwood), Burgess Meredith (Cameron), Angel Tompkins (Gloria), Capucine (Silvana Tristano), Maurice Evans (Mr. White), David White (Mr. Llewellyn), Ted Hartley (Lee Cardiff), Ginny Golden (Miss Keach), Vernon Weddle (McEgan), Lawrence Cook (Compton), Richard Stahl (Dr. Behrens), Elven Havard (Ambulance Attendant), Loren James (Chauffeur), Melissa MacKay (The Singer), John Raynor (Pale Man), Jay MacIntosh (Adele Murrow)

Notes: With PROBE having gone weekly (and having gone through a name change), Leslie Stevens called upon his old Outer Limits cohort Bob Justman (producer of Star Trek and, later, of the early first season of Star Trek: The Next Generation) to produce Search. Joining Justman on Search was fellow Trek veteran Fred Phillips, the makeup artist who devised Spock's ears.
LogBook entry by Earl Green