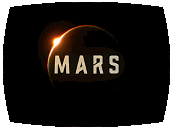 2037: Four years after the discovery of a suitable place to build the first human settlement on Mars, the base has expanded rapidly, and a second spacecraft with its own crew has joined Hana Seung's expedition there. Medical, lab, and hydroponic facilities have been set up, though it's the latter that proves the most worrisome – plants, the key to a sustainable food supply that doesn't rely on resupply from Earth, are not growing at the expected rates. A third ship arrives with an even larger crew of new Mars colonists, including a supervisor to spearhead even further expansion. Her husband, a hydroponic expert, takes some of Javier's workload off of him, but seems distant and obsessed with his work. But these new settlers have arrived just in time for trouble.
teleplay by Ben Young Mason and Paul Solet
story by Ben Young Mason
based on the book "How We'll Live On Mars" by Stephen Petranek
directed by Everardo Gout
music by Nick Cave and Warren Ellis

Cast: Jihae (Hana Seung / Joon Seung), Alberto Ammann (Javier Delgado), Clementine Poidatz (Amelie Durand), Anamaria Marinca (Marta Kamen), Sammi Rotibi (Robert Foucalt), Cosima Shaw (Dr. Leslie Richardson), Olivier Martinez (Ed Grann), John Light (Dr. Paul Richardson), Nick Wittman (Oliver), Antoinette Fekete (Sam), Kata Sarbo (Ava Macon), Paul Solet (Cygnus Pilot), Karen Gagnon (ORB Solutions Senior Board Member), Rebecca Emekandoko (Joon's Assistant)

Notes: This isn't Cosima Shaw's first struggle to survive on Mars – she was one of the crew members of Bowie Base One in the 2009 Doctor Who episode The Waters Of Mars.
LogBook entry by Earl Green