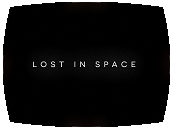 Jupiter 7, another colony ship from the doomed Resolute, has crashed on the same planet as the Robinsons, but each group of survivors is unaware of the other. Don West, a member of the Resolute flight crew, is one of the only survivors, along with a woman who identifies herself only as Dr. Smith. They find another crash survivor from one of the other colony ships, but the woman is severely injured; West refuses to leave her behind. Dr. Smith creates a distraction to steal West's flare gun, setting out on her own and leaving West and the injured survivor behind.
At the Jupiter 2, the alien robot has proven almost too useful in bringing the Robinsons' ship back to the surface and helping them effect repairs. Judy is still traumatized by the experience of being frozen under the water, leaving Penny to do much of the work. When an explosion is spotted on the horizon, John, Maureen, Will and the Robot set off on foot, assuming other survivors from the Resolute may need help. When no survivors are found, Maureen insists on investigating the nearby wreckage of the robot's spacecraft. Touching that wreckage awakens some of the robot's memories, and only then does Will realize that this robot caused the chain of events that stranded his family here. Penny spots a storm incoming and, despite lacking the training to do so, drives off in Jupiter 2's chariot vehicle to recover her parents and her brother. This storm, however, doesn't precipitate rain, but rather drops razor-sharp diamonds, trapping the Robinsons until Penny arrives. En route back to Jupiter 2, they spot a flare and pick up another survivor: a woman who identifies herself only as Dr. Smith, the sole survivor of the Jupiter 7.
written by Matt Sazama & Burk Sharpless
directed by Neil Marshall
music by Christopher Lennertz
original Lost In Space theme by John Williams

Cast: Toby Stephens (John Robinson), Molly Parker (Maureen Robinson), Maxwell Jenkins (Will Robinson), Taylor Russell (Judy Robinson), Mina Sundwall (Penny Robinson), Ignacio Serricchio (Don West), Parker Posey (Dr. Smith), Brian Steele (Robot), Sibongile Mlambo (Angela), AnnaMaria Demara (Tam Roughneck)

Notes: Exotic planets where the atmospheric makeup and temperatures are so radically different that diamonds fall from the sky may not be that far away – it is, in fact, theorized that this phenomenon could be happening on "ice giant" planets as (relatively) near as Neptune.
LogBook entry by Earl Green