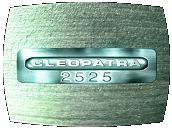 Centuries before 2525 A.D., humanity was driven into vast networks of underground tunnels and chambers by flying mechanical aliens known as Bailies. Freedom fighters try to restore human control of Earth, but find themselves up against agents of the Bailies even underground. Hel and Sarge manage to reach the surface, a rarity for their generation of humans, only to find themselves in a firefight with a Bailey almost immediately. A third freedom fighter reveals himself to be a "traitor bot" – a mechanical assassin created by the Baileys to infiltrate and eliminate resistance cells. He injures Sarge, but fails to capture either Sarge or Hel.
Hel takes Sarge to an underground "body bank", where they will have to barter for a new kidney to replace Sarge's injured kidney. The shady characters operating the body bank have plenty of replacement organs to choose from, harvested from recently-recovered humans cryogenically frozen in the early 21st century, though they're keeping one particularly attractive female intact for their own lascivious purposes. This woman awakens during Sarge's operation and, having no knowledge of when or where she is, tries to escape, but when the traitor bot tracks Sarge down, all three women flee together. Sarge and Hel discover, much to their chagrin, that their new friend Cleopatra was what was known in the 21st century as an "exotic dancer", and has no fighting experience whatsoever. But is there something she can contribute to the fight to save humanity?
teleplay by R.J. Stewart
story by Rob Tapert & R.J. Stewart
directed by Greg Yaitanes
music by Joseph Lo Duca

Cast: Gina Torres (Hel), Victoria Pratt (Sarge), Jennifer Sky (Cleopatra), Patrick Kake (Mauser), David Press (Horst), Mark Williams (Cat Man), Elizabeth Hawthorne (Voice)

Notes: Airing as a CGI-heavy, half-hour action series in its first season, Cleopatra 2525 was hastily conceived as one of two shows to fill in the slot formerly occupied in the Universal Action Pack syndication package by Hercules: The Legendary Journeys, a show which had come to an abrupt end with the defection of its star, Kevin Sorbo, to Gene Roddenberry's Andromeda. (It shared Hercules' former one-hour time slot with the Bruce Campbell series Jack Of All Trades, which also clocked in at half an hour) All three of Cleopatra 2525's leads had previously played roles on Hercules and Xena. American-born actress Jennifer Sky played Amarice in several Xena episodes, and would go on to make appearances in Charmed, CSI: Miami, and Fastlane. Canadian actress Victoria Pratt appeared as Cyane in the Xena two-parter Adventures In The Sin Trade, and immediately after Cleopatra 2525 moved on to the syndicated series Mutant X as one of its regulars; she has since appeared in Day Break, NCIS, and Heartland. Gina Torres appeared as Nebula in several episodes of Hercules: The Legendary Journeys, and after this series went on to the recurring role of Jasmine in the Buffy spinoff Angel, before taking the role of Zoe Washburne in Joss Whedon's Firefly. She has since appeared in The Matrix Reloaded and The Matrix Revolutions, 24, Alias, Standoff, Hannibal, and Suits, and has voiced characters in Justice League, Transformers Prime, and, most recently, Star Wars Rebels.
LogBook entry by Earl Green