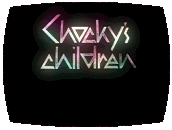 With Albertine missing, Matthew confides to her father that Chocky is real and has been enhancing Albertine's intelligence. Albertine's father, convinced that Matthew has a hand in her disappearance, calls the police. Deacon returns to question Matthew's aunt about his whereabouts, and leaves with an unexpected passenger, because rather than hiding from Deacon, Matthew wants to get inside and save Albertine.
written by Anthony Read
based on characters created by John Wyndham
directed by Peter Duguid
music not credited

Cast: Andrew Ellams (Matthew), Anabel Worrell (Albertine), Angela Galbreath (Cissie), Prentis Hancock (Meyer), Ed Bishop (Deacon), Michael Crampton (Luke), Sidney Livingstone (Police Sergeant), Brian de Salvo (Doctor) Glynis Brooks (Chocky's voice)

Notes: Even if Deacon doesn't look familiar, he probably sounds familiar – actor Ed Bishop (1932-2005) was a favorite of producer Gerry Anderson, and voiced characters in many of Anderson's puppet-based series, as well as playing a starring on-screen role as Ed Straker in Anderson's 1970 live-action series UFO. He also appeared in 2001: a space odyssey, Saturn 3, as well as uncredited roles in numerous James Bond films, along with guest shots on such TV series as Out Of The Unknown, 1990, The Young Indiana Jones Chronicles, and Highlander: The Series.
LogBook entry by Earl Green