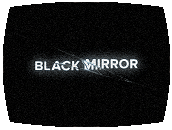 As arranged by an artificial intelligence called Coach, which handles dating and matchmaking, Frank and Amy are randomly paired together. As with all of Coach's matches, an "expiry date" is set, giving Frank and Amy 12 hours in an isolated cabin to get to know each other, but regardless of how well it goes, in 12 hours each will be picked up by a self-driving car, and Coach will pick their next partner. Frank is then paired with a girl who seems to show irritation at everything he says, and is alarmed to finds that Coach has decided this relationship will last for a full year. Amy's next relationship is predetermined to last nine months. But when Amy and Frank bump into one another at a party, it heightens their respective relief that their current relationships are only temporary. Some time after that, Coach puts Frank and Amy together again, and they mutually agree not to look at the expiry date of their relationship. But when Frank's curiosity gets the best of him, it seems he and Amy have no future.
written by Charlie Brooker
directed by Tim Van Patten
music by Alex Somers and Sigur Ros

Cast: Georgina Campbell (Amy), Joe Cole (Frank), Gina Bramhill (voice of Coach), George Blagden (Lenny), Gwyneth Keyworth (Nicola), Jessie Cave (Edna), Luke Manning (Mike), Tim Pritchett (Norman), Alex Tamaro (Butch), Che Watson (Silverfox), Bruce Chong (David), Anna Dobrucki (Patty)

Notes: The episode's title is a lyric from the Smiths' 1986 single "Panic" which coincides neatly with how Frank and Amy feel about their other partners – "Burn down the disco / Hang the blessed DJ / Because the music that they constantly play / It says nothing to me about my life". The song's closing refrain plays over the end credits.
LogBook entry by Earl Green